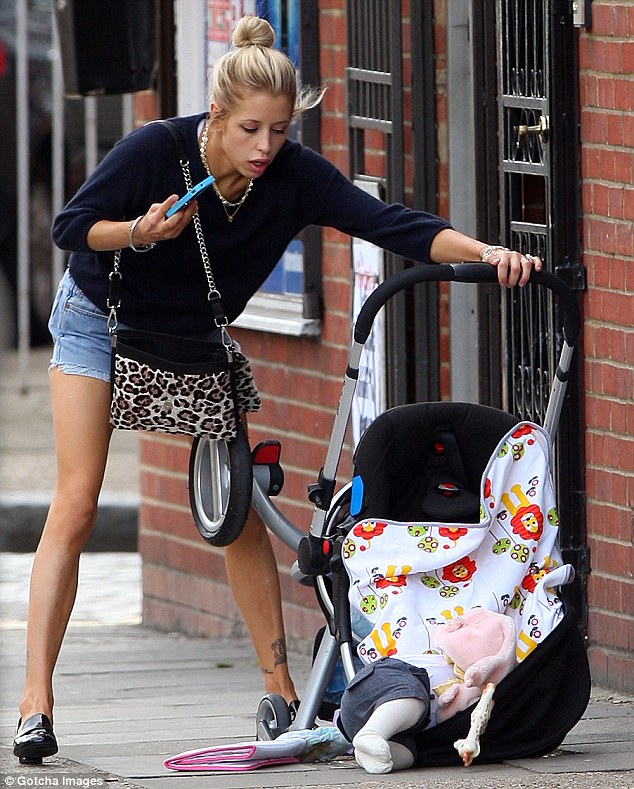 Peaches Geldorf would like to advise you that she is also a preferred hawt birch.
It doesn't seem like Peaches Geldorf was having a particularly good day too recently when our collective hero spilled her baby out of its buggy when she inadvertently overlooked a pothole on the side of the road.
Of course as the photos clearly show Peaches wasn't too pleased with her little munchkin, Astala tipping over and so incensed was she (and let's not forget embarrassed as the camera boys and girls shot away) she even went on twitter to complain (see how useful twitter can actually be?) about the deplorable conditions of London street pavements.
TweetedPeaches:
'It's impossible to see these cracks when pushing a pram.'
 'The Mayor of London should do something about it it's ridiculous!'
Well that might all be true but readers aren't necessarily convinced that our heroine wasn't in some way culpable as well for the mishap.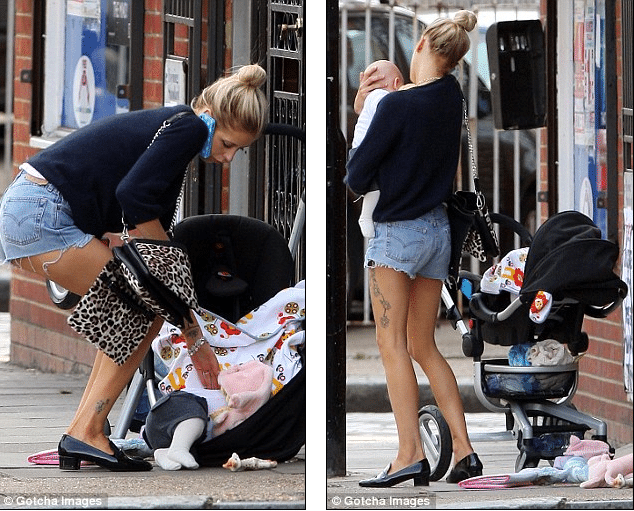 Reflects one reader at the dailymail:
Put your damn phone away. STRAP YOUR BABY IN. Watch where you're going and stop trying to justify your lame response to something that would've made my heart stop had it been my baby.
Yes I know Peaches, back seat drivers are the worst and can never shut up as another commentator reflected:
Ah another article where all the boring readers try and pretend they are the best parents in the world that have never made a mistake…I think the DM is closely linked to many peoples self esteem, they come on here to slate others and feel a bit better about their own measly lives.
That said at least one has to congratulate Peaches for managing to not rudely hang up on the other party at the time cause nothing could be more awkward than abruptly ending one's phone call when there is so much to hear and say.
Let's hope little Astala sees the brighter side of things and at the very least gets his own cell phone in the not too distant future…