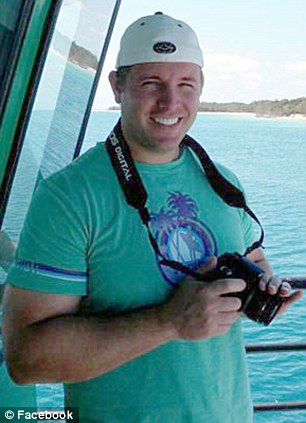 If only we were all as idealistic as Sandy Crocker….
A Canadian dentist has set about to travel to Ireland in the hopes of reuniting with an Irish woman he met briefly for two minutes whilst traveling to Ireland last year. The only problem is he doesn't know her name, where she lives and whether in fact she may already be involved, but that doesn't seem to bother Sandy Crocker who has decided to follow his heart…
dailymail.co.uk: Sandy Crocker is spending the next four weeks searching the country for his red-haired beauty who he briefly met in An Teach Bia café in Ennistymon, County Clare, on July 9, 2011.
And though he spoke to her fleetingly, the lovelorn dentist wants to be reunited with the woman he met with his brother.
Mr Crocker recalled: 'We stopped in Ennistymon to grab a bite to eat. I noticed that she was leaving and I spoke to her then. I asked her for directions to the Cliffs of Moher.
'I was leaving Ireland a day later so, at first, I didn't see the point in pursuing things more – but after she left I decided that I had to. Myself and my brother started looking for her.
'We searched the town for an hour or two and couldn't find her… later that evening we came back and looked for her again for another two hours. But there was no trace of her.' 
One can only wish Mr Crocker much luck in his endeavors but one can only hope that he doesn't meet with disappointment (something about traveling to a foreign land to find one's supposed love of their life strikes this author as rather commendable) or heart ache in the event the woman is no where to be found or worse doesn't approximate the vision of her he has created in his mind, then of course let's hope if the two are reunited she will be blown away by Mr Crocker who it seems is willing to risk all to feel and acquire that so many of us yearn for in the pits of our stomachs….Either way one suspects Mr Crocker's love of life can only be re affirmed, looking forward to reading the book one day Mr Crocker…