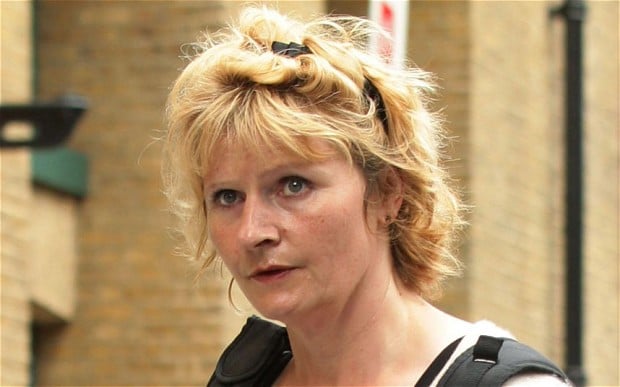 Jessica Harper, 50 of South Croydon,London a bank employee has been sentenced to 5 years after admitting to fraud and money laundering.
The woman who ironically served as interim head of fraud and security at Lloyds was said to have submitted 93 bogus invoices over a period of 4 years, pouring the payments into a bogus account she had set up.
In her defense the woman argued that she had perpetrated the crime because she felt she deserved it given the inordinate amount of unpaid overtime she dedicated to the bank. She had gone on to reiterate how she had been rising at 5.30 am and returning to her home at 8pm covering 2 posts.
Reiterated Ms Harper: "I saw the opportunity and thought, 'Given the hours I work I deserve it'. I know it is stupid, but that's how I felt. If I went to work for another company I would probably be earning four times as much."
The presiding justice, Judge Deborah Taylor however didn't take too well to the woman's arguments who was being paid an annual salary just shy of $100 000.
"You were a senior employee at the bank in a position with a very high degree of trust. This was at a time when Lloyds Bank was supported by a substantial amount of taxpayers' money following the difficulties suffered by the bank in the financial crisis.
"You disregarded your duties out of a sense of entitlement to take other people's money for your own benefit and the benefit of your family."
Countered Carol Hawley, Ms Harper's attorney: "She was working under a huge amount of pressure and for a long period of time."
"She describes that period of her life when work became all- consuming.
"She still today struggles to explain the reason behind her behaviour."
Ms Harper it is understood has since sold her home and so far and repaid $1.15 million dollars. She had also gone on to explain that she had given most of the money to her 3 brothers who had used the money to buy rental properties and holiday lets.
Ms Harper's brothers Simeon, Matthew and Gareth Tyrell, had in court gone on to express their "shock, upset and surprise", claiming they thought their sister had earned the money legally. Indeed.