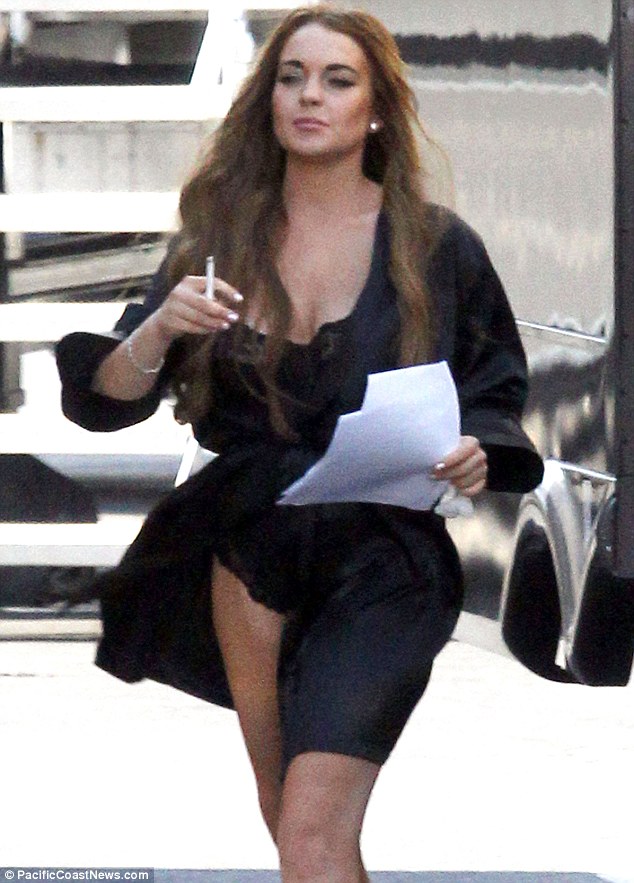 My hero Lindsay Lohanwould like to remind you the sun always revolves around her. Where are my wet sticky plastic baggies when I need them?
Producers may now have come to regret signing on media whore/actress at large Lindsay Lohan after the starlet has repeatedly defied mandates that have required her to be on set, present during rehearsals or just simply agreeing to do scenes in the first place.
The troubles began when the actress came across a scene that satirizes her but under threat of a lawsuit courtesy of the 'Scary Movie 5′ movie starring Charlie Sheen with whom the actress stars opposite she finally relented at the 11th hour and agreed to commit. Sort of.
"Lindsay missed every meeting she had for the film, including script reads and wardrobe meetings," said a Hollywood insider. "Then she missed her flight to Atlanta on Sunday to shoot the movie. The producers had been getting signs Friday that she was a mess, and would not be fit to work."
Which of course is God's way of punishing the producers for even thinking that they could tame our collective highness.
At present speculation is rampant is as to why the actress hasn't been able to turn up on set with even co star Charlie Sheen now worried that she may now not being able to do a scene which of course counts as a irony of the highest proportion given the actor's own self destructive tendencies.
Never mind one day when Lilo sees the billboards flashing her latest bedazzled jewel to the world she will sigh and reflect that 'yes she might be an eyesore to work with but then again she is a legitimate prodigy worthy of all the self torment a producer could ever wish for….'
via nypost