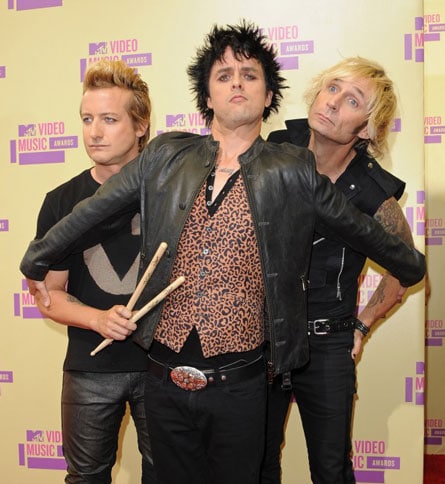 Billie Joe Armstrong has officially lost his mind, oh well…
Seems like another one has bitten the dust as Green Day front man Billie Joe Armstrong has checked himself into a Las Vegas clinic for substance abuse, two days after having gone off on a vitriolic shakedown at the iHeartRadio festival he and the band had appeared in.
Believing himself and his band to be cut off prematurely Billie began screaming : 'I'm not fucking Justin Bieber, you mother fucker!'
The fucker points were accentuated with Billie violently smashing his yellow guitar onto the floor before throwing that bixch into the audience. Which is another way of saying Bilie has a sore point to raise about the current state of musical tastes and dialectics at play in contemporary culture.
Humiliated Billie's band mates then came out with the following statement after the show:
"Green Day would like everyone to know that their set was not cut short by Clear Channel and to apologize to those they offended at the iHeartRadio Festival in Las Vegas. The band regretfully must postpone some of their upcoming promotional appearances."
As is fitting for unpleasant bad behavior Billie has now been carted off to rehab to deal with his demons which may or may not get to the crux of the matter but at least it might help alleviate the freak factor that at one point before Justin Bieber and his bible pop beats became the mainstay would have been considered bad ass and quite the norm.
Never mind Billie just munch slowly on those Cheerio's and maybe you not doing that good shit might help the world restore some faith in you….
The band is set to release its new album "Uno" on Tuesday and is set to launch a nationwide tour in November. Or will they…?