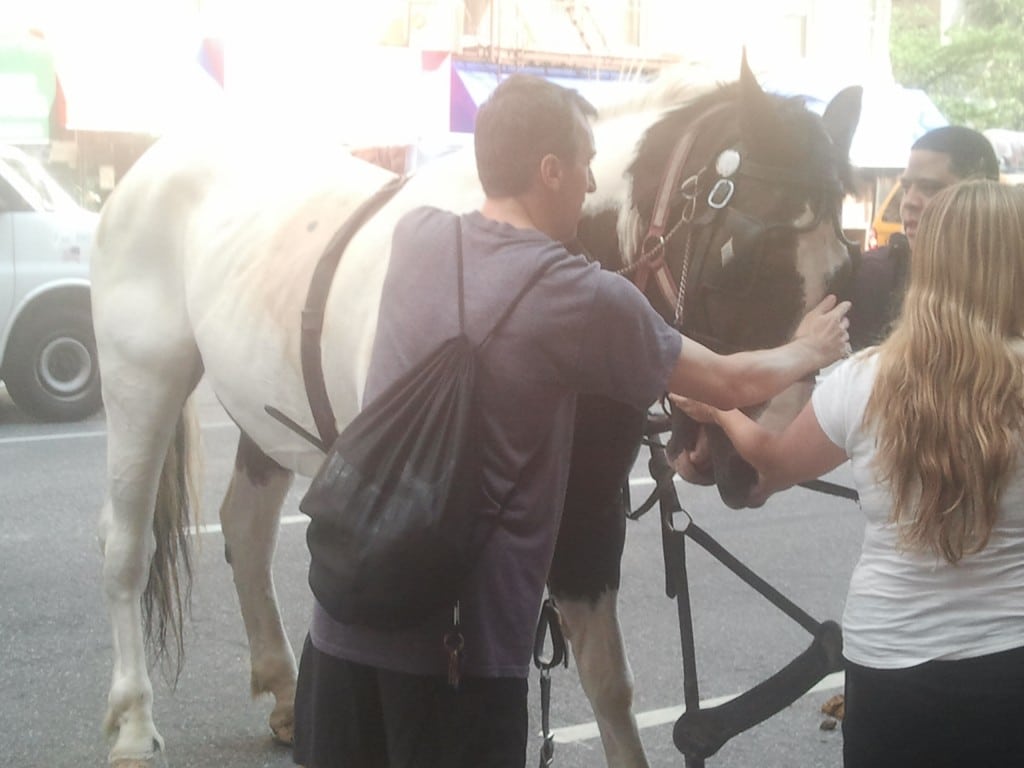 So there was a runaway horse down ninth ave today. I saw the whole thing happen. His carriage overturned by Columbus circle after running into a car and he galloped down ninth before coming to a stop at 57th behind a car parked at a red light. A blonde woman and a cop managed to tie him to a pole, and then the cop tranquilized the horse before loading him into a truck. It started around 4.20pm and the whole thing took about a half an hour. I've been interviewed about it a few times and thought i'd send you what I saw. Two people were in the car that got hit, one of them got taken away in a stretcher but I heard it wasn't too serious.
huffpo:  In the past few years, several carriage horses have collapsed and died while working, triggering activists to take a stand. After a white equine collapsed in Midtown in 2011, the ASPCA released the following statement:
We at the ASPCA express our sadness and concern at this tragic incident. The life of a carriage horse on New York City streets is extremely difficult and life threatening, and the ASPCA has long believed that carriage horses were never meant to live and work in today's urban setting.
For the time being there doesn't seem to be a push to stop horse drawn carriages, especially considering the economic benefits it brings, then again should we be surprised money comes before the welfare of these animals?