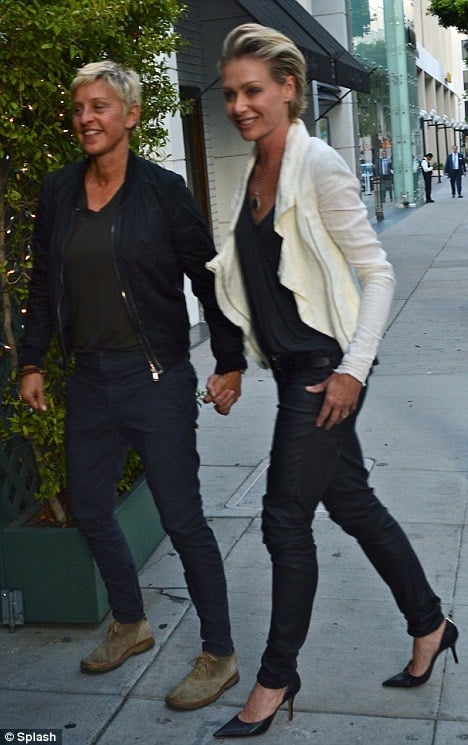 You might be forgiven that most Hollywood marriages wane out by the time last drink orders are taken but that is hardly the case with Ellen Degeneres and her wife Portia de Rossiwho both cut a svelte jubilant pair as they set out on a date in LA last night.
Almost married four years now (they are two weeks away from their 4 year anniversary) the couple looked the beacon of radiance as they slummed the streets in their stylish outfits. Not that the roving camera boys didn't notice the pair who happened to turn up just as he had his camera ready.
Never mind, don't you wish you were as glamorous, photogenic, rich, famous  and as happy as Ellen and Portia too?
via dailymail.co.uk
Jet lag? Ellen Degeneres and Portia De Rossi return to Los Angeles in love.
Oh my! Ellen Degeneres and Portia De Rossi go on romantic Italian holiday.