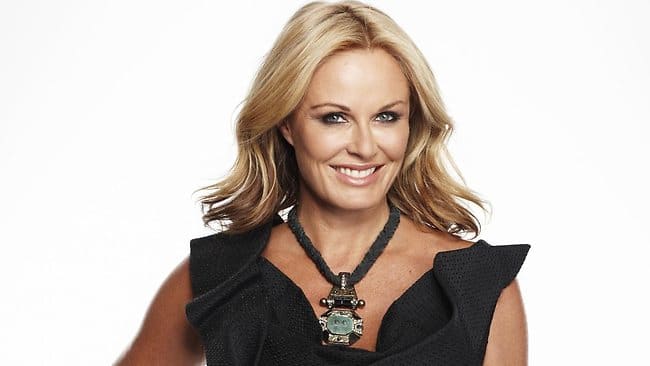 Australian personality and former model Charlotte Dawson has reached out to thank fans who have come out in support of her after vile twitter postingsled to the New Zealand born Foxtel presenter succumbing to an attempt on her own life.
Reports Australia's dailytelegraph:
The shocking and dangerous bombardment of nasty messages came in the wake of Dawson's stand against Melbourne "troll" Tanya Heti, who was suspended from her Monash University job for urging the TV star and another follower to "go hang yourself."
What perhaps makes the incident most ironic is how by speaking out against anti bullying sentiments the Australia's Top Model judge then began herself to be the recipient of untoward bullying which led to her near demise, something not infrequent as cyber bullying has in the past led to victims taking their own lives.
The media release claimed the TV presenter had been "pushed to the very brink by these creeps" but hoped "by speaking out, she can save someone else from the hell that she only just survived."
It comes as the anti-bullying foundation Dawson recently agreed to act for as ambassador, Community Brave stepped up its online campaign to #SayNoToBullying.
huffpo: In a span of 24 hours after the star made a TV appearance to speak out against bullying, hundreds of Twitter users sent Dawson abusive messages like, "@MsCharlotteD Like previously stated by the many tweets you've received (sic) … And also stated by the country of New Zealand. Go hang yourself" and "neck yourself you filthy s***." Many users even set up ad hoc Twitter accounts to bully Dawson, including one called @gohangyourself. Some even sent Dawson photographs of dead bodies and mocked her for her for not having children, Jezebel reports.
In an attempt to unearth the identity of anonymous twitter commentators, Australia's Communications Minister Stephen Conroy has reached out to twitter, the American social media entity in hope that they will release the identity of commentators deemed inciting. That demand though is unlikely to be met in fear that it will drive users away from the experience of anonymity that many crave on social media entities. Yes many often find courage to say what they would like to say without recourse to persecution when their identity is shielded.
Offered Mr Conroy: "What I would say is that Twitter should cooperate with the police investigation that is now underway to help reveal who these trolls are,"
"You shouldn't just be able to hide behind under anonymity. You should behave the same way in the physical world as you do in the online world and so Twitter should come to party."
"But Twitter, because they're an overseas company operating under American law, they have in the past, the range of these big internet companies, haven't always been prepared to chase it down hard for us."
That said one wonders why a media personality like Ms Dawson was taken to task by such a motley crew and whether the abuse hurled at her was an attempt to disparage her and taint her image or whether it's a condition of the Australian community to kick down anyone who is perceived to be too high for their breaches otherwise known as the 'tall poppy syndrome?'
The 46 year old tv presenter is said to have been discharged from the Emergency Psychiatric Care Unit at St Vincent's Hospital on Thursday afternoon (Australian time) to conduct an interview with 60 Minutes reporter Tara Brown which will be televised Sunday night in Australia.
So much for hiding behind social media masks to vilify other individuals at no repercussion to oneself….