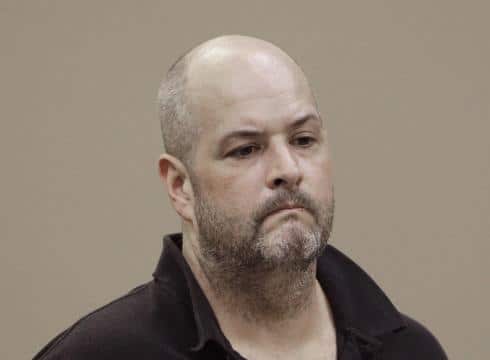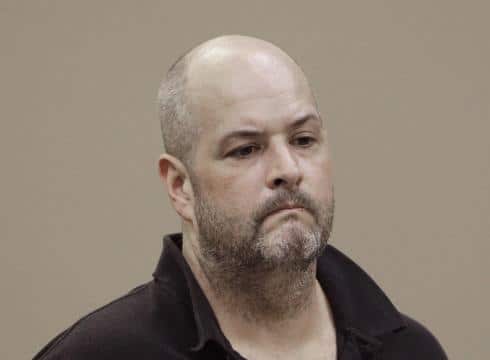 Why did one house guest cruelly murder his hosts?
A 39 year old house guest has been charged with the murder of a Detroit couple whose house he had been a house guest at.
Heard a local court, that Roger Bowling shot 42 year old Chris Hall and his 32 year old fiancee, Danielle Greenway before chopping up their bodies and dumping them in a river.
The couple were found with no feet, heads or hands in the Detroit river. Their limbs were spotted by a fisherman.
It is understood that at one point Roger Bowling and Danielle Greenway were boyfriend and girlfriend.
Offered, 69 year old Gary Bowling, the father of the accused:
"I really don't know what to say except my heart goes out to the families of these people (who died), I keep thinking it's a dream."
A Greenway family friend, April Purdin, told The Associated Press last week that the man she knew only as Roger arrived about three weeks ago.
Relatives reported the couple missing Wednesday after having no contact for at least five days.
"Copious amounts of blood were found within the home" along with bullet fragments, Allen Park police Det. Sgt. Jon Mathis told the judge. "There was an attempt to clean up the crime scene."
dailyrecord: Mathis said Bowling previously lived in suburbs just east of Detroit, not far from where the bodies were found floating in the river near the Detroit-Grosse Pointe Park border. A power saw and suitcases were also discovered there.
As for a motive, "we're not 100% sure," Mathis later told the Associated Press.
Al Stone, a lifelong friend of the Greenway family, said Bowling retrieved cable TV equipment for a cable TV company. He said Greenway had a big heart, and "it blew up in her face."
Had a big heart? Did she still have feelings for Roger Bowling or was she just trying to reach out to him and share with him some of her good fortune of now being embraced in her new life? Then again how often does an ex boyfriend move in with his ex girlfriend and her now new fiancee?
Hall's sister, Laura Robichaud, said her brother brought her a cake on her birthday, July 4. She wished him a happy birthday via text message on July 15 but he didn't reply.
"My brother wanted him gone," Robichaud said of Bowling. "Maybe because (Bowling) and Danielle used to date and he remained a family friend."
Before moving in with the couple, Bowling was forced out of two other Allen Park homes because he failed to pay rent, according to court records and interviews with landlords.
Bowling was evicted from one home in February after missing at least five monthly payments. He moved to another house but was out by May, leaving behind bullets and trash.
Evicted and left behind bullets and trash? Were there warning signs that something was amiss back then? Then again wouldn't Danielle Greenway have known about this if she had a previous relationship with Roger Bowling? Or was she simply just trying to be a good friend?
detroitfreepress: Family friend April Purdin, 41, of Dearborn said Greenway and Bowling broke up four to five years ago.
"He was real jealous of her, like controlling, not wanting her to go nowhere or talk to anybody — possessive or something," Purdin said.
Bowling "was down on his luck, and she invited him to stay in their basement so he could get his act together. And he was there for about three weeks, and that's what happened."
And what did Alexandru Juhasz, Bowling's landlord for three months think of his ex tenant?
"He was a very bad guy for me. He had a lot of cash for the first month, hundred-dollar bills. I never saw him again until I evicted him. He left the place like hell. It was full of dog (feces) and holes in the walls."
Who can wonder what necessarily set Roger Bowling off or why for that matter why his ex took him back in after he was evicted? Then again one can begin to understand why she was no longer involved Roger Bowling given the mitigating evidence beginning to stack up against him. Then again perhaps  this had all been a calculated rouse at revenge….?
via detroitfreepress