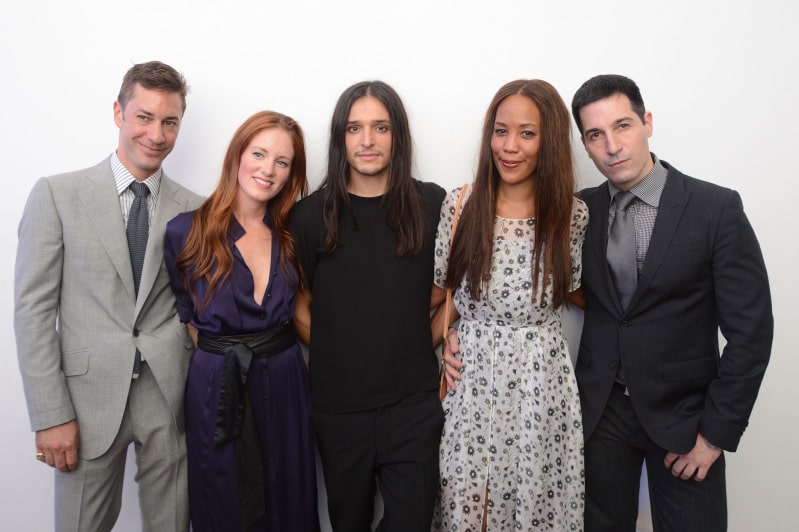 Last night saw a gathering of NY society, the art and fashion world and a smattering of celebrity who all came along to the Whitney Museum's annual summer party as held at the Soho's Skylight Soho.
Unlike previous soirees this one was entirely sponsored by fashion brand Theory (which saw it's chief designer Olivier Theyskens and various guests decked in the namesake brand) as well as by department store Saks Fifth ave. As usual, the champagne (the bellini martini was a fav) ran all night as the paparazzi went into overtime and guests enjoyed the edible yummies.
The evening's highlight nevertheless belonged to performers Iona Rozeal Brown and Kalup Linzy who collaborated with Kreëmart to produce A Memorial for Taiwan, a multimedia performance celebrating the life of Taiwan, one of the artist's longstanding alter egos in his nearly ten year repetoire of video art. The artist and his band performed a series of his original compositions as well as some by noted artists, Whitney Houston and Otis Redding.
The 2012 Art Party, and its silent auction featuring dozens of works by contemporary artists, made possible by the support of Theory and Saks Fifth Avenue, raised critical funds to support the Whitney's Independent Study Program.
(Images continue next page)