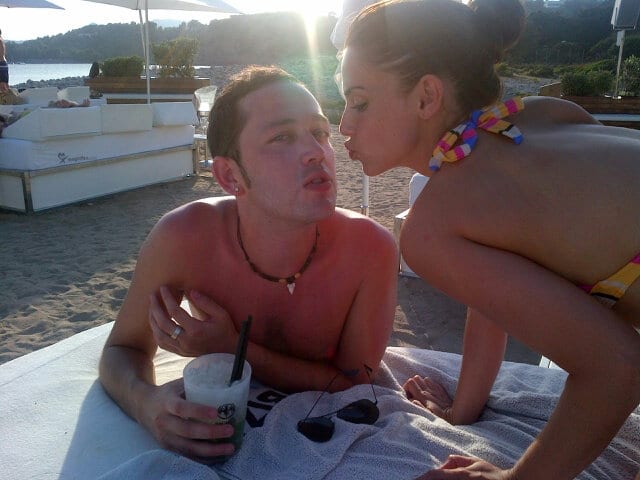 It seems summer fun has begun and who knows all about having fun is 90210's Jessica Lowndes who currently finds herself sashaying the sand planks of favorite Euro summer destination Ibiza.
Appearing tanned, toned (how does she do it?) and wearing an interesting bikini match (yes Hollywood celebs know better than us) Jessica took to twitter as she let fans know about all the magic times she was having.
Tweeted the darling media whore:
'Whatta beautiful day! Going to make love to the sun and get my tan on Xo.'
Of course this being Ibiza, Jessica had some extra things to tweet about later that evening:
But according to celeb site celebuzz it looks like Jessica is now aiming to go beyond acting and try her hand as a singer too. Yes some of us are that talented bixches.
Jessica is also working on her music career, having released tracks including I Wish I Was Gay and Nothing Like This and Stamp of Love. 
'I'm not giving up acting, but the response to my music has been really cool,' she recently told Celebuzz.
'I funded this whole music project by myself and I'm really  passionate about music.'
She is set to release her debut album later this year and dreams of one day working with the likes of Drake, Rihanna, and Bruno Mars.
'I just like to dance. I want to make music that makes me want to move,'
Hawt bixch indeed!
Fans will be eagerly awaiting to hear more from Jessica as she takes in the fabled Ibiza nightlife scene. Let's hope she gets to try an even more alluring bikini next time….
via dailymail.co.uk