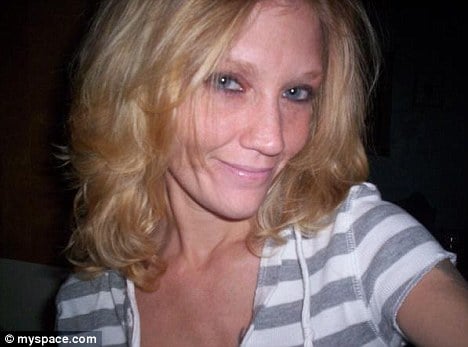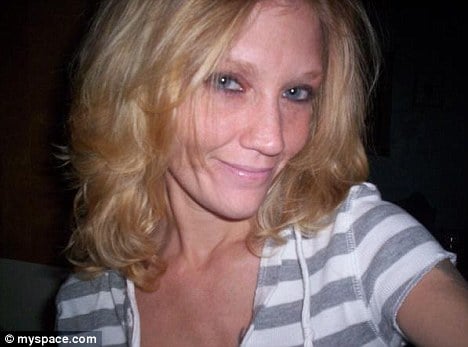 When you're too sick to inject the good shit yourself just ask mom.
A 38 year old mother, Brandi Baumgardner finds herself in an awkward situation this weekend as she is held accountable for her and her 14 year old daughter's bonding sessions. What bonding sessions you wonder? The very best ones of course. The ones that involve poking intravenous needles up and down your veins so all that heroin can hit the right spot. But to be fair to Brandi, it wasn't always heroin…
dailymail.co.uk: Investigators say Brandi Baumgardner, 38, began smoking marijuana with her daughter when she was just 12-years-old.
And then there was the sex for drugs sessions that Brandi sanctioned. Yes getting high will sometimes require you selling your soul.
Robert Thomas Hannick, 22, of Beaver Springs, was also arrested after he allegedly provided the girl with drugs in exchange for sex.
It is not clear what the relationship is between Hannick, the girl and her mother.
The allegations came to a head after the unnamed young girl underwent counselling at Clear Vision, a residential treatment center for distressed young women.
And how did the young girl end up at the clinic you wonder?
The girl told police investigators that she smoked marijuana, took crack cocaine, prescription drugs and intravenous drugs, including heroin, with her mother.  
She testified that she would become so 'dope sick' that she was unable to inject herself with drugs, telling police Baumgardner had injected her about 200 times, starting when she was 14-years-old.
But getting high as it turned out was a tricky endeavor. Apart from allegedly swapping sexual favors for opiod substances such as heroine and morphin the young girl and her mother would occasionally find themselves negotiating other clever devices to get the good shit.
The 38-year-old mother-of two would take her daughter to hospital making her fake illnesses so they would be given prescription drugs, the girl said. 
The 14-year-old also said she shared Fentanyl patches with her mother. Fentanyl, a prescription pain killer, can be 100 times stronger than heroin sold on the street and is highly addictive.
Highly addictive? But wasn't that the whole point? And what happened when Brandi's little girl would become too sick to administer the stuff herself (cause you know eventually there's going to come a time when your world implodes on you)? Naturally mom like any good mom took on the burdensome role of having to inject her little girl with the good shit. Until the charade of bonding can no longer continue. Or can it?
By now you're probably wondering how a mother and child could go so far as to do drugs together. Then again the practice it seems is hardly as rare as one would be inclined to think:
The Daily Item: Cases of parents using drugs with their children are "much more common than you would think feasible," said Sue Alberti, executive director at Clear Vision.
At present the mother has been charged with endangering the welfare of the child, aggravated indecent assault and corruption of minors. Hannick for his part has been charged with statutory sexual assault, aggravated indecent assault and corruption of minors.
The 14 year old girl is said to be still undergoing treatment. One can only ever wonder if she will ever be able to heal from the wounds that she has incurred. Such are the banal affairs of certain mother daughter bonding sessions.