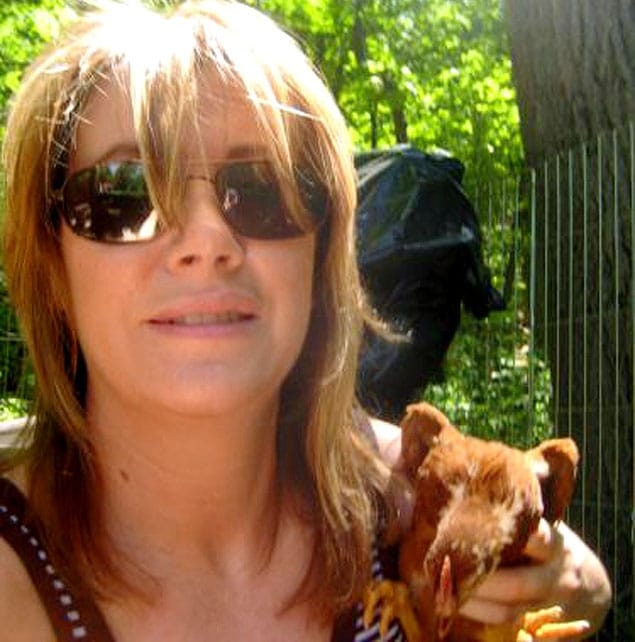 She thought she was going to wallow in jail, but do gooder philanthropist, Bonnie Lunt has come to Manhattan soccer mom, Anna Gristina's rescue by fronting the necessary $250 000 bail money that last night saw her for the time being released.
At the time of her surprise arrest back in February on the grounds of prostitution racketeering, questions were raised as to Gristina's actual complicity in said charges and who some of her supposed well heeled pedigree clients may have been. To Ms Gristina's dismay none of those clients or friends as she liked to call them had stepped up to the plate to help get out of jail as prosecutors put the squeeze on until the mysterious visage of Bonnie Luft suddenly stepped forward.
nypost: The 65-year-old Lunt — a top New York headhunter who has been dubbed the "Jerry Maguire of the communications industry"– posted her own Upper East Side home to help Gristina make bail, according to bail documents.
Of course what makes Lunt's posting the bail ironic is the following:
Lunt's East 76th street pad is just around the corner from the tiny East 78th Street apartment prosecutors claim Gristina used as headquarters for an alleged multi-million dollar prostitution operation.
Paperwork has Lunt listed as a 'family friend,' but the tenure of their friendship still remains a mystery, as Anna Gristina offered the following:
"We are extremely grateful for Bonnie Lunt's generosity. It restores my faith in people."
What though is interesting about Lunt's stepping forward is that she did at the 11th hour as previous attempts to come up with the sizable bail money had proved unsuccessful. What though may have helped in getting Ms Gristina off the chopping block for the time being is her skillful lawyer, Norm Pattis' ability to have the bond reduced from a staggering $2 million to $250 000 in recent weeks.
At present Anna Gristina is being charged for having promoted prostitution out of her Manhattan fop house where girls could be had for the charming price of $2000 an hour. It had been estimated that Ms Gristina had over the decade accumulated $15 million in profits, which may have explained the high bond demands initially set forth but Ms Gristina insisted despite the prosecutor's insistence otherwise that she was flat broke and had no way of making bail.
According to prosecutors who will be soon getting ready to once again face Anna Gristina in court they have an open and shut case after a 5 year surveillance. For her part Anna Gristina counters she only ran a dating service for married men.
At present prosecutors have promised to go easy if Anna Gristina gives up some names. One of those names she wont be giving up of course is Bonnie Lunt or anyone else who may or may not be closely connected to such allegations. Ms Gristina for the time being has expressed she has no intention of ratting anyone out, of course a few days in the sunshine and she may just change her mind, assuming the prosecutor's case is correct.
High end Manhattan madam's matchmaker accomplice surrenders.