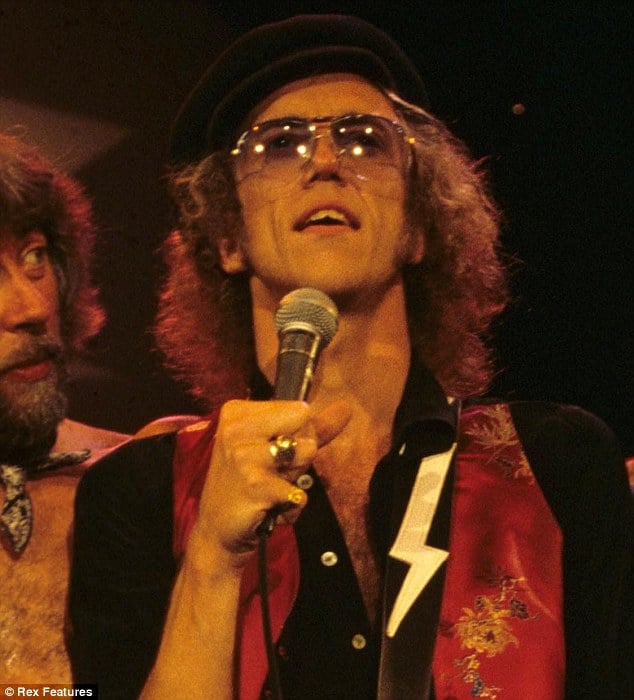 Former Fleetwood Mac band member, Bob Welch said to be suffering recent health issues takes his own life by shooting self in the chest.
Authorities are at present trying to piece together what led to former Fleetwood Mac band memeber Bob Welch taking his life 12.15pm Nashvile time today. At present authorities have confirmed that Bob Welch had left a suicide note.
Notes the dailymail.co.uk: Welch, who also had a solo career, was a guitarist and vocalist for Fleetwood Mac from 1971 to 1974 and worked on albums such as Future Games and Bare Trees.
He formed the British rock group Paris in 1976, and had hits including Sentimental Lady in 1977 and Ebony Eyes in 1978.
Fleetwood Mac's Christine McVie and Lindsey Buckingham did backing vocals on Sentimental Lady.
Fleetwood Mac's career took off in the mid-1970s after Welch left the band. 
Notes billboard:
He was not included in the band when they were inducted into the Rock and Roll Hall of Fame in 1998. 
Said Bob Welch later about not being included in the Rock and Roll Hall of Fame line up:
independent.co.uk:  "It basically comes down to the fact that they don't like me anymore," he told The Plain Dealer of Cleveland at the time.
"I guess they can do what they want. I could understand it if I had been a sideman for a year. But I was an integral part of that band … I put more of myself into that band than anything else I've ever done." 
Welch later found greater success as a solo artist. His platinum-selling 1977 album French Kiss spawned three singles, "Sentimental Lady," "Ebony Eyes" and "Hot Love, Cold World."
How ironic and yet so perfect that the man who imbued his legend playing sentimental relics and being the odd man out (could that be what finally pushed him over the edge?) chooses to go out in a bitter sweet way, his own way of course…