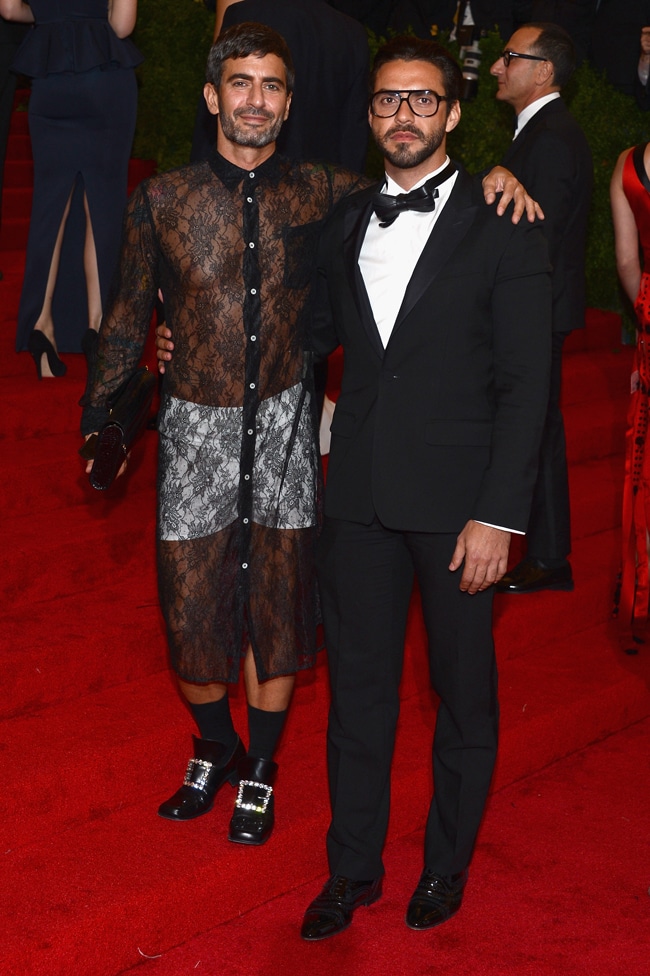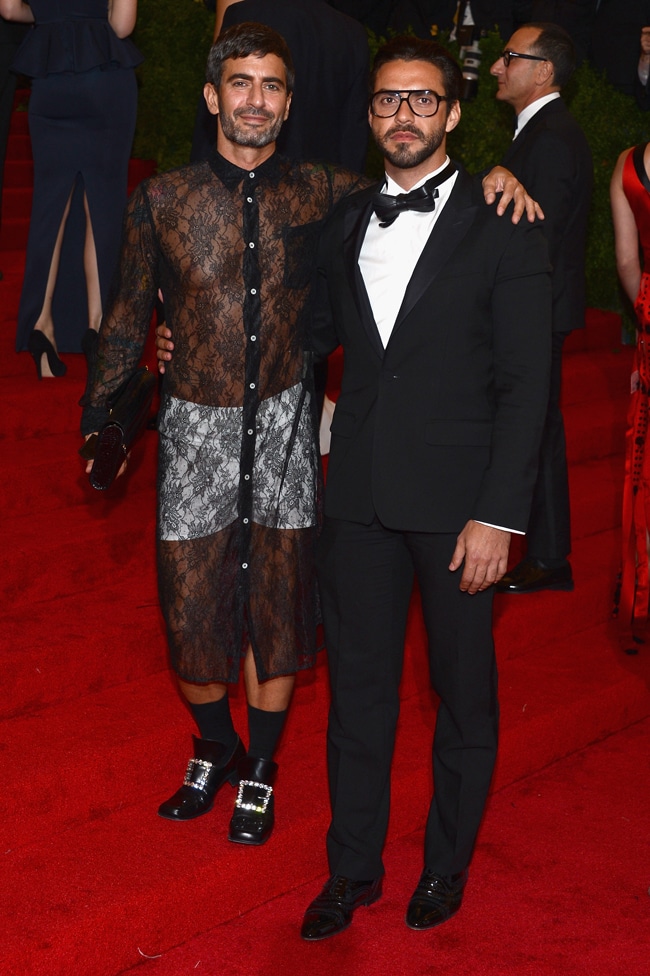 What was the bixch thinking?
Kids does it get any uglier than this? Marc Jacobs last night turned up to the Met Gala dressed like a halloween treat to bad taste. But then again one supposes anything an overplayed designer wears to any event will be met with a loud whistle of congratulations, or not.
Said the designer: "I just didn't want to wear a tuxedo and be boring. I think Miuccia Prada is such a celebration of the unconventional and so it felt like, appropriate, somehow. [Schiaparelli and Prada] are two women that I have always loved the work of. I mean, Schiaparelli is one of my all-time heroes and Miuccia Prada continues to be a hero of mine. I am just looking forward to seeing the exhibition."
Frankly I don't understand what the bixch is saying and who he's pretending he is fooling. He looks like a hawt mess and that other bixc next to him at least is making an effort, although he too is a lovable hawt mess and has since once dated Marc Jacobs made himself a must be seen in society (not that I have figured out why frankly).
Don't you wish you were a name brand somebody who could dress up like a turd and pretend it was just high end art when the high school dropout down the street really knows otherwise?
At least the bixche's shoes made me sweat with jealousy, but I do hope he gives them back to the leprechaun he stole them from…
Jerking off with the Metropolitan Museum Gala Propaganda Committee