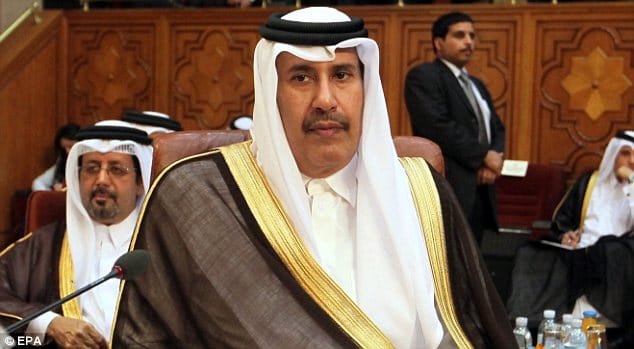 Not every sheik gets in at every prized Manhattan address…
The NY Post is reporting this morning that Qatar's prime minister Sheik Hamad bin Jassim bin Al Thani's bid for a double pied a terre residence in one of Manhattan's exclusive residences at 907 5th avenue on 72nd street has been rejected.
Going against the sheik (who happens to be Qatar's king's cousin, Sheik Hamad bin Khalifa Al Thani who naturally has a residence down the road) was said to be the big brood that follows the sheik everywhere he goes, this in stark contrast to the previous tenant of the the two pads once occupied by eccentric and loner heiress Huguette Clarkwho recently passed away at the age of 104.
With his 15 kids, two wives and smorgasboard of staffers (naturally…) the board was said to be somewhat 'jittery.' What also made the board jittery was the fact that they couldn't get a handle where the sheik necessarily got his money from (Qatar is a very wealthy oil country) and the fact as a legal representative of Qatar, the Sheik has diplomatic immunity which could potentially present a problem should the sheik have acted in a way beyond local authority's reproach.
Of course what the NY Post hasn't divulged is the fact that the board may simply be averse to a middle east scion living amongst them or being subjected to the hue of the regalia that comes with being a bigger pony show than those already in the building. Then of course, 15 children and a rambling entourage may not have sat too well with the more genteel board who may have been spoilt when the previous tenant spent all her years living in solitude save for her solitary nurse…