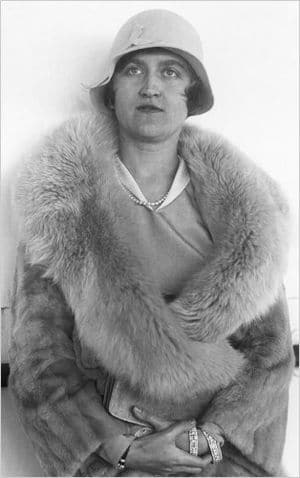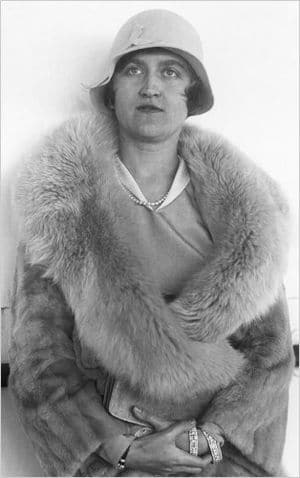 $34 Million to the nurse, $500K to the lawyer, but nothing to the family? Does something sound fishy about that?
Copper heiress/recluse/doll-collector Huguette Clark has seemingly snubbed her family in favor of a nurse, Hadassah Peri, randomly assigned to her 20 years ago, leaving another $500,000 each to her lawyer, Wallace Bock and her accountant, Irving Kamsler, a convicted sex offender.
Lawyers drafting wills in which they are beneficiaries is usually suspect, and Bock and Kamsler are under investigation by the Manhattan DA office.
NY Post: "In her will, Clark, who had no children, and whose sister died childless, specifically excluded descendants of her long-dead half-siblings or other distant relatives from getting anything from her vast estate.
"I intentionally make no provision in this my Last Will and Testament for any members of my family, whether on my paternal or maternal side, having had minimal contacts with them over the years," Clark wrote in her will."
Clark came from the age of the robber barons, the daughter of then second-richest man in America, Sen. William Clark.  She preferred living in hospitals in her later life with nurse Peri as her constant companion.
"In a statement to The Post, Peri said, "I saw Madame Clark virtually every day for the 20 years. I was her private duty nurse but also her close friend. I knew her as a kind and generous person, with whom I shared many wonderful moments and whom I loved very much."
Clark's goddaughter will receive $14 million; $1 million will go to Beth Israel; her various estates and collection will go to funding an arts foundation in Santa Barbara.  The Corcoran Gallery of Art will receive a 1907 Monet painting from the Water Lily series.
It's understandable that Clark would be so generous to a nurse that stood by her for so long, but a wily lawyer and a sleaze ball accountant?  The New York Times reports that some of Clark's relatives have protested that Bock has blocked them from visiting her.  Can we expect more protest in the future?
With billionaire eccentrics like these (aren't billionaires always eccentric?), ones that cloister themselves around a handful of individuals,  it's a high class problem whether to trust your lawyer—especially when you're 104.  But with families like these, with members no doubt expect some benefit from a billionaire relative, should we trust their claims to her fortune?
No doubt Hadassah Peri deserved her inheritance.  Jury's still out on this rather distant family, not to mention these nouveau riche lawyer and accountant.