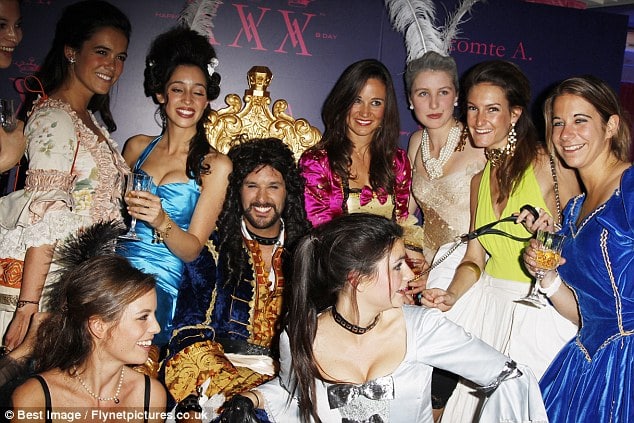 Video: More pictures of Pippa partying emerge. Can barely speak French!
Pippa Middleton gun photo: Police will not investigate this incident any further…
Pippa Middleton can party like the best of them bixches.
Just in case you think Pippa is all gun and no play think again. Pictures of her faux royal highness living it up have surfaced prior to the latest incident that have caught headlines.
In ode to French aristocrat Arthur de Soultrait, whose 30th birthday celebrations were on display, Pippa along with coveted guests attended Monsieur de Soultrait's dashing fete, and judging from the pictures it was hardly a party that left little to the imagination. But then again one senses this fits very well into Pippa's social regiment where decorum and understatement are hardly overt concerns…
The Paris party was called Le Roi est Mort, Vive le Vicomte, or "The King Is Dead, Long Live the Viscount." It may in the days ahead come to be known, "Pippa Middleton and her blue blood friends, long live the macabre."
See what you think…
Pippa Middleton gun photo unlikely to lead to jail, but quickly wipes her smirk off.
Will a smirking Pippa Middleton cop criminal charges in gun case?