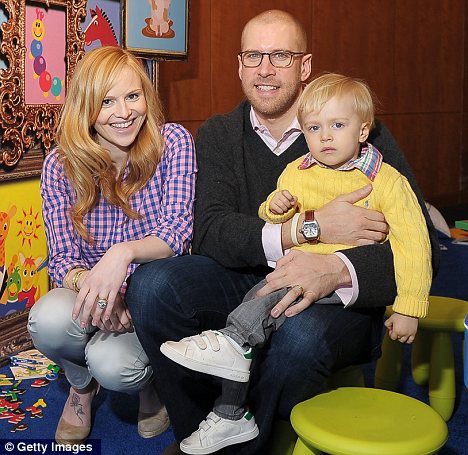 Welcome to the glamorous world of Rosie Pope, just be sure to be deep pocketed before you call upon her….
Out of the dailymailcomes a telling tale of the latest trend to be sweeping the upper riches of money bags Manhattan: the millionaire maternity concierge. Never heard of such a thing? Neither did we but that can only mean a certain sector of America is doing rather well and is to be sure rather confidant that their money is being well spent on the newest hawt bixch on the block Rosie Pope.
dailymail.co.uk: Determined to maintain their jet-set lifestyle post-pregnancy, wealthy socialites are seeking the advice of maternity guru Rosie Pope.
Since setting up her business in 2008 the 32-year-old, who charges £315 an hour for her services, has been in high demand.
From thinking up baby names to designing couture gowns for the delivery room, Pope is used to receiving all kinds of weird requests.
Thinking up babies names? Kids let me tell you this is a vanquished job for a certain tribe and who better to think of all the apropo silver spoon names? Can you think of some well to do names that would see you getting $500 an hour? Shall we try:
Fyodor, Mazeltov, Bludge, Douche, Hawtbixch and for those who like to give their kids the current names du jour can I suggest CoCa? Do you think I should expect to see five crisp 100 dollar bills blow into my hallway?
In one scene from the reality television series, Pregnant in Heels, which tracks her on a day-to-day basis, she is asked to name a couple's son to boost his chances of becoming a top politician.
Kids- Hey about Rush Limbo? Or Brat W Spence/Trinity? Or my personal fav: Hawt Money the Third. But that's just me reaching. Surely Rosie has the art of name dropping down to an art?
In a bid to find the perfect name she enlists the help of a linguist, poet and social media expert.
As well as her concierge business Pope also runs a maternity-wear line in Manhattan which launched in LA this month.
A maternity line? How chic. Get it while it's hawt says me. But Rosie does offer all you rich types some sensible advice,which I will offer you as well for free:
She adds: 'I try to be the voice of reason. "At the end of this pregnancy," I ask, "you realise there's going to be baby here, right? This can't be all about you."
Of course we all know it will always be about you, that is after all why you fork over the big bucks…