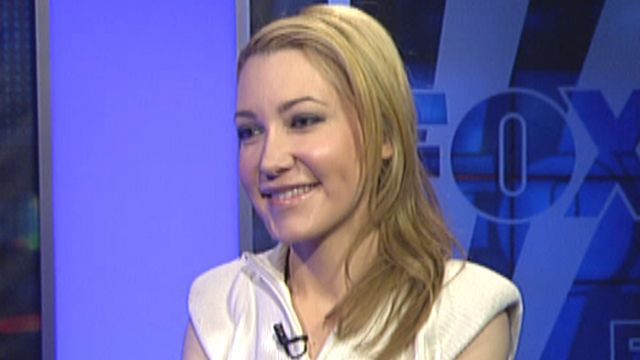 The following article comes courtesy of Mr Christopher London, former society editor of Social Life Magazine of which Devorah Roseis the Editor in Chief of. After reading this little gem you might be inspired to become your very own talented media whore, or then again you just might not. Let's find out kids if you can match Miss Devorah Rose's social skills….Right this way. – Love Scallywag.

Today on Valentine's Day in New York City, if you are at all like me, you might be looking for the signs of the beast; 666 or 999 take your pick. The End of Days may be truly upon us.  Brandsway Creative has invited members of the press and citizens alike to Lucky Strike Lanes on West 42nd Street where there will be an Anti-Valentine's Day Massacre with  Priscilla Jade Fashion Show To Benefit Seven Star Animal Sanctuary hosted by the 'Celebrity of Her Own Making', Devorah Rose.
This may only be the begining, given what I witnessed yesterday in a semi serious interview by Fox News of fame monster, social parasite,  lingerie model with the come hither look of a concentration camp victim and Poseur in Chief of Social Life Magazine and leading contributor to the Anorexia Diaries, waxing philosophic about her achievement of the American Dream and wanting to "assist others in the achievement of theirs." Witnessing this social pariah discuss her scripted version of the American Dream and her desire to share it by infecting more souls with the venomous values of the social anti-christ literally caused vomit to rise up from the bottom of my stomach. That the utterly craptacular Devorah Rose is yet again provided a platform to air her barren and fraudulent social mishagas on unsuspecting souls is a true cause for concern but not surprise.
In the Cakes and Circuses culture of distraction represented by America at the crossroads in 2012, the beast is looking still to push up more ass clowns, misfits and social jesters to occupy the national stage. Devorah Rose has been at this game for the better part of a decade to the exclusion of all else.  Yet, I  would be lying if I said that I had met a bigger or more notoriously soul less and opportunistic fraud than a certain 'Editor in Chief' of a summer only publication that I have contributed to for nearly 6 summers called Social Life Magazine. For those who are feint of heart and are not used to prose that comes at you like a sledgehammer to the skull, you may want to stop reading the rest of my dissertation on said individual. I threw away my Strunk & White.
HORATIO ALGER WAS NOT A 'JAPPY BITCH' POSING AS A DISENFRANCHISED MINORITY
Ms. Rose's "Coming to America" story reads like that of a desperate politico highlighting his or her commonality with selected interest groups to gain favor or sympathy. The "PerfectlyPolished, Painfully Poised" faux-socialite and fauxlanthropist has scripted a legend to read like a half baked reality version of  'Maid in Manhattan' meets 'Selena'.  But do not be fooled, even though they walk among us,  these empty vessels represent the dark side of humanity, created by the Devil's Advocates who lurk in the shadows of society.    In the Fox News piece which you can see by clicking here, we witness the vapid and soul less twit looking for some minority cover, by plugging  her Venezuelan, Guatemalan and Plano, Texas roots while casually mentioning that she actually grew up in the affluent and predominantly Jewish Boston suburb of Newton, Massachusetts.  Poor girl, it's kind of like growing up in the ghetto of Greenwich, Connecticut or the Lexington Avenue side of Carnegie Hill on the Upper East Side.  I do not want to rain on Miss  Rose's parade, but last I checked, however, Horatio Alger was not a Jappy Bitch who grew up the daughter of a physician, attending exclusive schools and shopping at the Chestnut Hill Mall, while posing as a disenfranchised minority. With all her talk about Plano, Texas, Guatemalans and Venezuela, I do not know if she is looking to reprise Jennifer Lopez's roles in 'Maid in Manhattan', Selena, both or  trying to take advantage of the caricature of all latins as somehow less civilized and poor. In my humble estimation, I do believe that Rose is employing racist undertones to make her cause more sympathetic and to insulate her vapid agenda from legitimate critique.
Nevertheless, the self appointed Horatio Alger does it all so effortlessly while highlighting how she hopes to share her values and success with other like minded folks to give them similar opportunities and maybe a leg up in her quest to "democratize luxury' a phrase she stole from this editor, who long ago made clear my agenda with the Society column in said publication to democratize society coverage.. Fascinating indeed, considering that self absorbed, entitled and petulant Newton brat, has stepped on and leveraged off the work of everyone she has met, including those creative artists who helped build a semi-famous and semi-widely read in the Hamptons, luxury lifestyle publication/beach rag that Miss Rose uses to extend her social relevance. She presents herself as the grand artiste, orchestrator and conductor or veritable maestro of it all and that is true perhaps, if a bullshit artist qualifies one as such. Please remind me again, what this woman has actually accomplished other than an annual redesign of her face and figure  at the hands of a plastic surgeon's scalpel,  giving her an increasing resemblance to Joan Rivers and Jocelyn Wildenstein,  and in her endless decade long pursuit of the fame game? Please do tell me.
(Article continues next page)