Monday night saw a benevolent congregation of artists, gentry and Mexico's first lady, Margarita Zavala in support of Project Paz's 2011 gala to raise funds to help promote peace and artistic acumen in the troubled region of Juarez, Mexico.
According to the Huffington Post the organization came about after one of the founders of Project Paz, Sergio Urias, a lawyer here in NYC had one of his close friends kidnapped in Juarez not so long ago:
He and a group of friends — many in the fashion and art industries in New York — came together to start Project Paz, a group dedicated to raising awareness about the situation in Juarez and raising money to help promote peace in the region.
"There was a sense of frustration and misinformation from the international community, and a lack of cooperation from everybody, even people outside of Juarez, to help with the solution," Urias said. "So we came together. We started emailing each other, and then we started to meet once a week. It was a weekly 1-2 hour pow-wow where we would just brainstorm about what we could do, what our resources were and what our limitations were. We came up with Project Paz."
In conjunction with Banamex, Project Paz showcased a wide variety of work courtesy of artists and fashion designers who had donated work for the cause as curated by Amanda Alvarez and Anne Huntington.
Article continues onto page 3.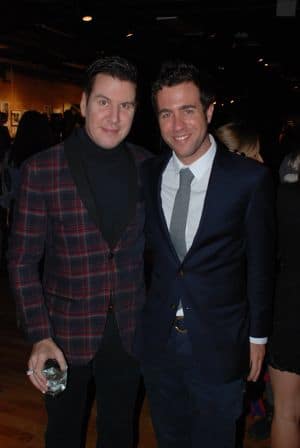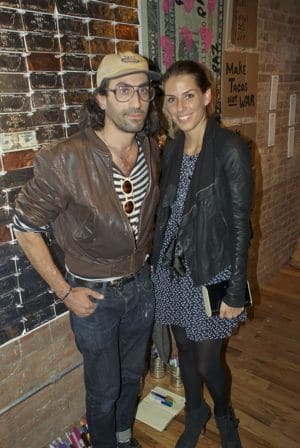 Participating designers included Peter Som, Eddie Borgo, Christian Cota, 3.1 Philip Lim, Wed Gordon, Thakoon, Yigal Azrouel, Rag and Bone, Juan Carlos Obando, Michael Bastian, Sara Beltran, Anndra Neen, Gemma Kahng and Alejandro Ingelmo.
Participating artists included: Mosco (Alvaro) Alcocer, Gabriela Alva Cal y Mayor, Ian Cuttler, Carlito Dalceggio, Armando de la Garza, Jeremy Everett, James Gilbert, Anne Grauso, Alex Hank,Mauricio Herrero, Maria Jimenez, Gretel Joffroy, Paris Kain, Greg Lamarche, Mauricio Limon, Roberta Lobeira, Mariana Magdaleno Lopez, Monica Lozano, Teresa Margolles, Anndra Neen, Natalia Porter, Omar Rodriquez Graham, Moza Saracho, Andrea Tese, Alejandra Ugarte, Virginia Vergara, Leo Villareal, Marela Zacarias, DFC, Quirarte+Ornelas and our personal friend David Victor Rose who seemed to be enjoying himself as guests exchanged $20 bills for his banana bills- a light hearted mocking of the value of money, which in this instance was well appreciated by the entity.