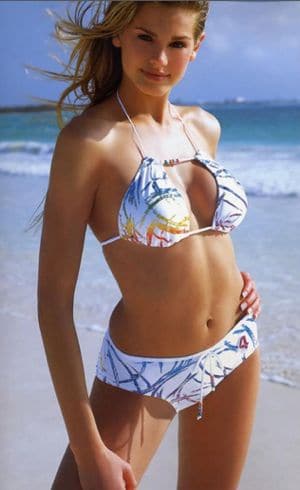 So much for pledging your allegiance publicly.
European telecommunications conglomerate Telefonica and its subsidiary Alice have sacked Italian model Vanessa Hessler as the face of their line after an interview she did with Italian journal Diva e Donna defending her former boyfriend, Mutassim Gaddafi and the Gadhafi family began making the rounds.
Said Alberrt Fetsch, a spokesman for the Spanish outlet: "Vanessa Hessler has failed to distance herself from her comments on the conflict in Libya" and  her face will be "removed from the company's site within 24 hours."
Which only goes to show the lingering degrees of enmity towards the Gadhafi clan and the telecommunications desire to distance itself from anything that could be conceived as controversial.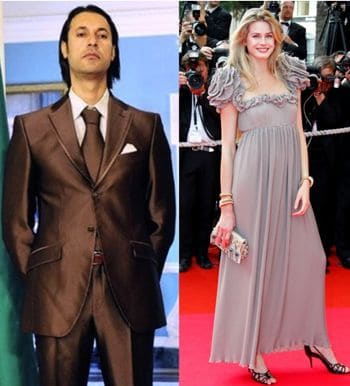 In the interview the model talks highly of her 'passionate' love affair with the dictator's son and of how normal the family actually was- something that the telecommunications company suspected many of its customers might find rather presumptious and incredulous given the legacy of the 40 year Gadhafi dictatorship. The interview also documents Hessler's opinion that France and Britain financed the Libyan rebels and her assertion that the family had not been accurately portrayed by the media- something that an astute observer of geopolitics could possibly implicitly implicate the telecommunications giant as agreeing to publicly (never mind how it feels about such things privately).
In the end one can admire Ms Hessler for expressing her love and adulation towards the Gaddafi family even if so many other people had an altogether different experience with the Gaddafi family. Yet in a tenuous environment where public rhetoric is the constant name of the game sometimes expressing yourself can get you in deep trouble, something most journalists are aware of including this one. Such are the affairs of love, battle, commerce and now fashion gossip…