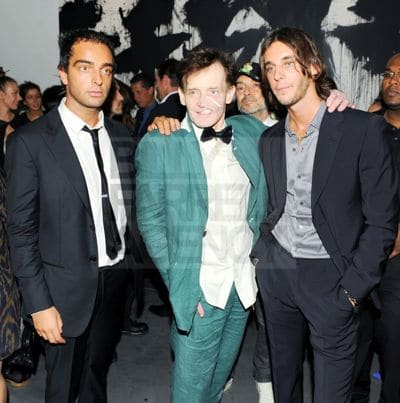 A who's who of society, fashion and the art world turned out this past Friday night for Richard Hambleton's retrospective at uptown Phillips de Pury. In fact so consumed was the venue with movie stars, fashion stars, top models if one allowed themselves  a moment's respite and closed their eyes, took a thorough swish of their bubbly they too could have been forgiven if  they suddenly thought they were their own movie star. Yet in a city like NYC and with the onset of the art world post labor day and fashion titans strutting it, being on top of the world is a matter of necessary business. Which of course then brings us to the star of the evening's festivities – Mr Hambleton himself.
To be sure Mr Hambleton cut a dashing, albeit a slightly maniacal figure, but one presupposes such candor is what's required to come up with the extraordinary volume of work that lined 2 entire floors of de Pury. Which frankly in my estimation is very nice work if you can get it, and Mr Hambleton is certainly no slouch in that department.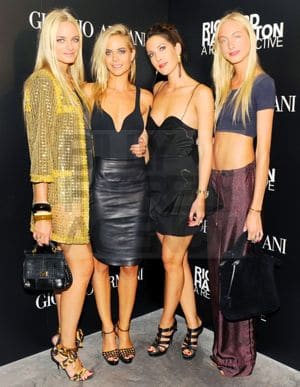 That said I have taken the liberty of copying and pasting what the tip sheet (that's what they give us reporters so we don't forget why we're actually there in between the buckets of champagne and good will) has to say about the exhibit:
This exhibition is the final installment of an international series curated by Roitfeld and Valmorbida in collaboration with Giorgio Armani, which has included solo shows in New York, Milan, Cannes, Moscow, and London. Richard Hambleton: A Retrospective highlightes 50 of Hambleton's most influential works spanning from 1982 to the present, as well as twenty iconic images of the artist's work chronicled by photographer Hank O'Neal. A new catalogue is accompanying the exhibition and features an essay by Christian Viveros-Faune.
article continues up to page 3.