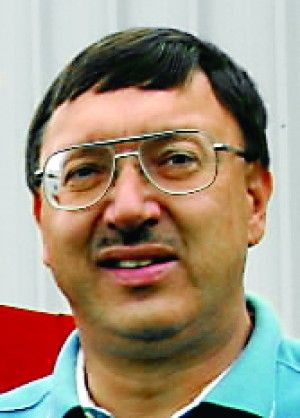 It's about time somebody took a stand for the upper class who want nothing more than to hold on to what's theirs.  What's wrong with conserving the money you have, anyway?  Liberals always nitpick about this tax, that tax, the welfare of the people.  Pull yourself up by the bootstraps like we did!  Nothing illegal about "minimizing your tax bill"!
Thank god Mark Pieloch is around to spread the word to his fellow Nebraska businessmen, men like him who can credit only hard work and drive that got them to where they are; they didn't ask for anybody's help!  In the spirit of true democracy, he warned over a thousand of his peers and sent word to the press of his personal plight, the victim of a grossly invasive investigation and drawn out legal procedure which he caulks up to the investigator's prejudice toward the rich, jealousy of his success, bias towards his Boston heritage, take your pick.
"I realized as upper-income individuals, you're a target or eventually will be a target for states to come after you for residency or (other taxes)," Pieloch writes.  That an outstanding member of the community like him could be arrested for dodging hundreds of thousands of dollars worth of state taxes is a down right travesty.  The mere suggestion!  This Nebraska patrol "has a touch of Nazi Germany within it!" Don't they know he has a reputation to uphold?
Pieloch, a man who obsessively logs where he stays each and every day in a journal so as to cover his tracks with evidence when the state inevitably comes knocking for residency tax, is a paragon of capitalism.  The owner of Pharma Chemie, a global brand that provides nutritional supplements to animals that otherwise would likely die, I'm sure, Pieloch has come under siege lately by the Nebraska State Patrol.
Investigators were tipped off by one of Pieloch's employees (disgruntled peon, no doubt) that Pieloch ""goes out of his way not to pay Nebraska vehicle tax claiming he resides in North Sioux City, S.D," so say court documents, according to Lincoln Journal Star.  This grumbling fools seem to assume this one incident is only the tip of the iceberg, but boy were they in for a surprise.  They've got their hands full now, alright.
These quibbling cops tracked Pieloch for six months—probably because they have nothing better to do than follow around a private citizen—watched him drive from his home in Lincoln, Nebraska to Syracuse, New York, in South Dakota-plated vehicle.  Turns out Pieloch registered that vehicle to one of his homes in North Sioux City, where property tax is way cheaper.  Nebraska state law requires all property to be registered in the state if a person maintains most of their residency there, so they went ahead and arrested Pieloch last Semptember for failing to pay $2,900 of taxes pertaining that one vehicle.   The investigation further reaches into Pieloch's homes in Lincoln, South Dakota, Florida, Missouri and Wyoming as well as his multimillion dollar classic car collection.
The Nebraska State Patrol clearly does not know who they are dealing with here—a real staunch character.  Check the records!  They're meticulous!  This is a crafty pillar of society adept at playing the game.  Just try to take him down.  I dare you.