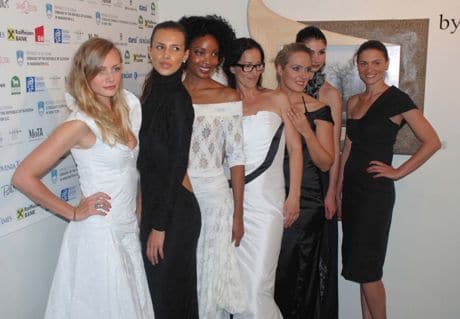 In conjunction with Wayward Pen Foundation, world class photographer Alenka Slavinec recently presented a rising tribute to the ethereal vision of a burgeoning Slovenia as it has adapted to its independence and freedom from from what was once communist Yugoslavia.
Using the motif of Lippizan stallions, Ms Slavinec presents a haunting and evocative disposition of the stallion as a parallel to how the newly found independent state has sought to find its footing and mooring in an often foggy world.
Reflects Ms Slavinec:

"To spend moments, hours, days with the Lipizzaner horses is a privilege and an honor that I will always cherish. They brought me pleasure and self-confidence, because I have created unique photographs and with them I combined all my feelings of love towards my country, the homesickness, the pride, the citizenship and the good fortune that I did not have to live through the war in a more severe form. In these photos I expressed my life experience, as well as the love towards creation, photography, animals and nature. I demonstrated my expertise in the area of communicology, international promotion, marketing and artistic production."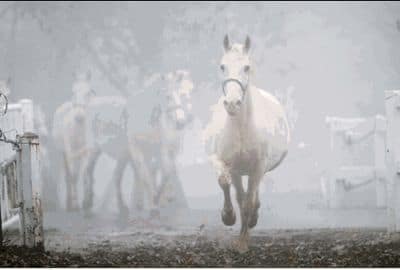 Indeed what one is offered is a series of tranquil and beguiling images of her stallion in various states of contemplation, gestures and pacing. In each of Ms Slavinec's 19 prints her horses mirror each of the years from 1991 to 2010 that Slovenia has gained its independence.
Like most old war European stories this one too is laden heavy with metaphor and sublime contemplation of the struggle towards freedom.