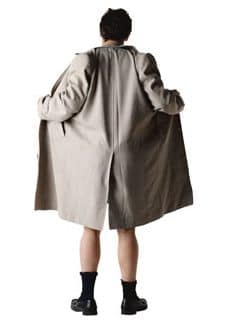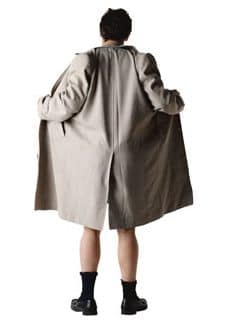 How unbecoming!  Richard Rogers, 46, of suburban Philadelphia's Jarrettown United Methodist Church has stepped down following his arrest on Monday.  On two separate occasions, Rogers exposed himself to alleged victims outside the church, according to AJC.com.  At least they were not members of his congregation.

Rogers was released on bail, but Bishop Peggy Johnson concedes that an investigation of the pastor's lewd practices is ongoing.

Now comes a question: do pastors confess their sins to one another the way therapists will seek treatment from other therapists?  I am aware that Methodists do not practice the ritual confession—a tradition I just love, with its immediate gratification and delightfully arbitrary pardon—but Methodist allow for a more informal chats concerning confession of sins.  Sure, sin is stricken for their uniform, but religious authorities have to get things off their chest just like the rest of us, no?

Here I am going on and on about how great confession is, but has it really worked for say Catholics priests?  Fortunately, the Methodist pastors have not caught up with their more forgiving counterparts in terms of indecent acts.  Pastor Rogers, though, can thank those Catholics for setting off this witch hunt into the sexual lives of priests and pastors; we can also lay thanks to those Catholics, too, for setting off a discourse of sexual truth that we take so much pleasure in knowing about.
Amen.