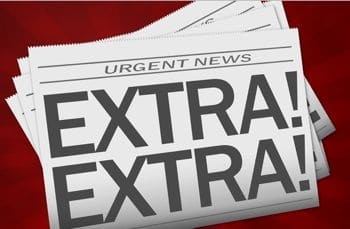 Kids, you know the NY Trash Post is on to a good thing when it can keep you salivating by the seat of your pants, and that's why I read them bitches the way you pour skim milk on your morning cheerios. The latest scoop that has the tabloid world by its ankles? The catcalling and scratching of eyeballs that goes on between two self entitled wenches who cross paths at a gourmet grocery. Yes- real journalism by the seat of our ankles we think.
nypost: A fight between amateur mezzo soprano Marcella Caprario and fellow shopper Dr. Cathleen London in the frozen-food aisle of the Trader Joe's on the Upper West Side is set to hit Manhattan Criminal Court today.
In one corner is Caprario, a 37-year-old mom who also teaches grade-school English.
In the other is London, a family practitioner, occasional TV talking head, avid triathlete and divorced mother of two boys who has appeared as an expert on "The Joy Behar Show," CNN and Fox TV.
Kids- let's be honest this sounds like a made for tabloid drama for your eyes only, and who can we thank for bringing the existential despair to our lunch menus? The candid editorial team of page 6 of course. After all even they understand trinkets about who's blowing who, who saw who and who made out with who can only go so far.
gawker: Marcella Caprario and Cathleen London entered that store as mere shoppers; but they soon found themselves as actors in a thriller that would transfix readers of the June 14, 2011 New York Post, causing discussion and debate throughout the Tri-State area, and, indeed, around the world, through the wonders of commenting in "cyberspace." Two women; two families; one nation, under god; one packet of frozen Pad Thai; and only one newspaper—the New York Post—with enough gumption, grit, savvy, and drive to painstakingly recreate the perilous encounter that ensued for the benefit of you, the public, the always-voracious masses, hungry to be sated with your daily dose of human misery.
Human misery? Geesh. I had no idea that the Post liked to write about human misery. Apathy. Yes. Overt luxury. Check. Lip service and kissing to publicists – of course ( have you noticed the long chain of articles that keep congratulating page 6's Editor in Chief Emily Smith's friends, dating life and hair salons and the occasional philanthropic jaunt?). But then again this isn't ordinary human misery- this is human misery about people that matter- self entitled Upper East West side wenches that will leave you cuddling for your sophomore Kewpie doll.
nypost: Caprario had originally been charged with misdemeanor assault and has rejected various plea deals as prosecutors repeatedly lowered the charges — first to harassment and then to attempted assault.
"Why should someone plead guilty to something they didn't do?" she said.
Let's be honest kids- do you really care about the dramas of self entitled divas? Of course you do- and that's why the NY Post will always make sure to feed you the dribble.
Isn't it time the tabloids pleaded guilty to grievous body harm themselves?