I'll match your pint for my pint. Just another sordid night on the town.
Oh dear, princes and princesses will be just that. In this week's continuing expose of the splendid life that can be had if you are a prince or princess, yours truly Prince Harry and his sunshine stained cousin Princess Eugenie take us on a sordid tour through their favorite London pub. That said unlike these two, we advise you roll up your sleeves. Right o then, down the hatch…
dailymail.co.uk: At the Royal Wedding they looked immaculate, but as Prince Harry and his cousin Princess Eugenie tumbled out of London's trendy Public nightclub early yesterday, they were distinctly dishevelled.
Harry, dressed in jeans and a blue open-neck shirt with a grey T-shirt underneath, appeared to have drink stains on his right sleeve.
Eugenie, meanwhile, wore a frilly blue mini-dress – with stains on the front – and a black leather jacket with matching ankle boots.
Dishevelled? Stains? Not our prince Grinch and Princess Bucktooth? That would be a tad improbable no? Tell me and the chipmunks cowering in the corner that our Prince and Princess at least have the temerity to wipe after themselves after they've been slobbering at the meet? At least one pocket size tissue was found between them two bitches right?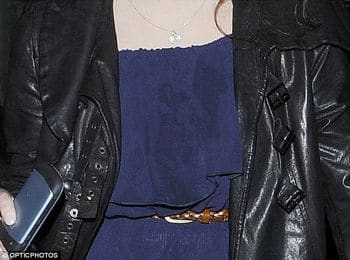 Harry has rarely been seen out in London since the Royal Wedding, but he spent several hours at the club in Chelsea on Friday night.
Run by the Prince's friend Guy Pelly, Public nightclub – set in an old antiques warehouse – is a favourite haunt of celebrities.
A jeroboam of best champagne costs £6,000 while a bottle of vodka can go for up to £1,250.
£17 000 for a round of vodka tonic and a twist of lime. That all sounds like a pisser bargain to us. Isn't it good to know high faluting places like this exist so Prince Grinch and Princess Bucktooth can make savory passage through the desolate evening?
Isn't it time you became a lovable royal making the midnight rounds with the faintest aroma of last night's date and this mornings spritzer gently cascading off your lapel too?