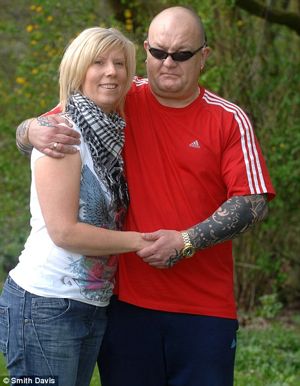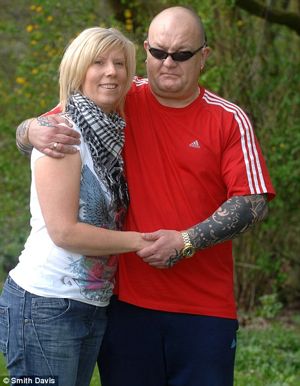 How to survive a murder attempt by your first wife and meet a new one whilst recuperating at the hospital.
dailymail.co.uk: A husband who was left blind after being poisoned with antifreeze by his former wife is to marry the woman who nursed him back to health.
Lee Knight, 41, suffered liver failure and was left fighting for his life in a five-month coma after wife Kate laced his curry with the liquid in April 2005.
But love blossomed in hospital as dialysis nurse Jackie Evans spent hours each week caring for Lee after he emerged deaf and without his sight.
How's that for karma?
And how does a man who's blind and deaf get to feel love?
Jackie was among the team who looked after Lee during the long hours on a dialysis machine in the University Hospital of North Staffordshire as he waited for a transplant to replace the kidney destroyed by the  attempt to kill him.
At first Jackie was only able to communicate with her patient by tracing the outline of words with her finger on the palm of his hand.
However a friendship developed between them -and their unusual way of talking to one another soon became their language of love.
And now the happy couple are to be wed May 7. One person who wont be joining the wedding is Kate Knight, the former wife who's still got a few decades of her sentence to serve.
The moral of the lesson: Love knows no boundaries, definitions, even at what appears to be the lowest nadir in ones own existence. On the other hand- avarice or hate will more often than not have fury to pay.
Even a blind man can see that…