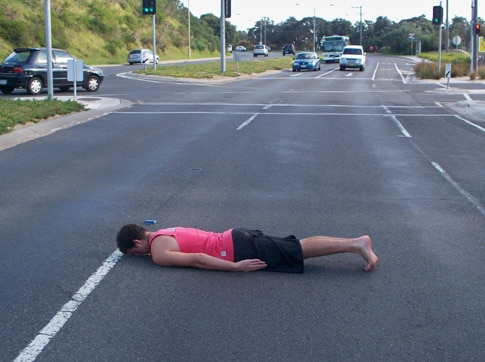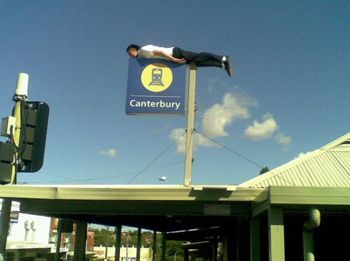 Planking seems to be the preferred past time of many persons. At first perceived as a goofy, fun way to show off one's prowess to maintain  balance in the most unlikely of places, in front of a camera man, (so as to preserve for posterity), this weekend one young Brisbane, Australian man, Acton Beale wasn't so lucky when he took the craze to an extreme level: that is trying to balance off a 2 inch(5 centimetre) wide horizontal balcony edge 7 stories high.
nydailynews: Authorities in Brisbane said Acton Beale, 20, and a pal had been planking in different spots on their way home from partying on Sunday night when Beale decided to lie across a balcony rail on the seventh floor of a building in the suburb of Kangaroo Point.
Beale lost his footing and was killed instantly when he hit the ground below, cops said.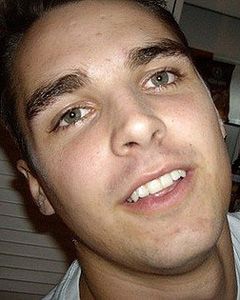 Of course what makes this all the more ironic, is the amount of attention planking has been receiving in Australian mainstream press of late. At first it looked grand, and on some level jettisoned the larrikin disposition of an idyllic Australian. To date many Australian media personalities have been seen on TV pursuing the craze- including Kerry Anne Kennerly, Karl Stefanovic, which one imagines installed a deceptive kind of feel good 'how do I get in on the act too?'
Queensland Deputy Police Commissioner Ross Barnett said the stunt has become increasing popular in Australia, and cops were worried someone would eventually get killed.
"It is what we've been fearing," Barnett said.
Just in case you think the craze is going away, then there's this:
newscom.au: By 8am this morning the Planking Australia Facebook page had more than 85,000 followers, up from 65,000 last night and growing by the hour. New planking pages were opened in Ireland, the United Kingdom and Norway, while the trend is also attracting a huge amount of interest in the United States.
One has to wonder what the appeal of such a craze really lies, and why so many are willing to risk their lives or injury to do it? In a world where options to re assert one's prowess and ability to survive the odds are dwindling with the ever increasing automation of activities as well as the daily onslaught of bizarre news and world affairs is it any wonder that for a half a moment a young individual can suddenly feel vindicated in a world over crowded with ennui? Assuming that is they don't fall to their death- which ironically only makes the craze even more perversely appealing….