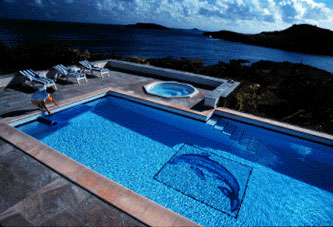 A magical setting, fabulous beaches, fine food, and high style make St. Barts the perfect escape.
Shaped like a soprano sax, St. Barts covers only 9-1/2 square miles, yet is internationally known among island connoisseurs as the prized jewel of the French West Indies: a sleek, chic hideaway that lies between Antigua and St. Thomas.
In spite of an occasional British invasion, a brief takeover by the Knights of Malta, and a near-century of Swedish rule, St. Barts has remained firm in its Frenchness throughout its history.
While English is widely spoken, the island's specialness is definitely French. From the early-morning fragrance of fresh croissants and café au lait to duty-free boutiques full of designer playclothes, from its incredible array of three-star restaurants to its markets stocked with an impeccable array of French cheeses, wines, mineral waters, and chocolates, from the Gauloise-puffing motorbikers revving around hairpin curves to the bronzed monokinied beauties decorating its pristine beaches, St. Barts is Gallic through and through – a pastel-colored slice of serene Normandy, Brittany and the Riveria transplanted to the turquoise waters of the Caribbean.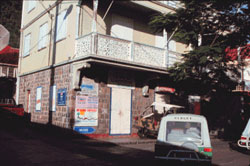 The romantic streets of the harbour town of Gustavia offer a mix of French, Colonial Creole, and Swedish style. In addition to its cafés, art galleries, wine shops, and designer boutiques, tiny St. Barts has room for several fully equipped gyms, presumably for the use of European princesses and the visiting models (Cindy Crawford and Naomi Campbell) and movie stars (Uma Thurman, Brad Pitt, Demi Moore, Harrison Ford) whose livelihoods depend on their not missing a daily workout.
Outside of Gustavia, the island resembles a Garden of Eden, with a profusion of poincianas, ginger flowers, baby orchids and frangipani everywhere. On the eastern side of the island, known as Grand Frond, one lone house – once owned by Rudolph Nureyev – perches on the rocks at the ocean's edge. At Lorient, local fishermen work as they always have.