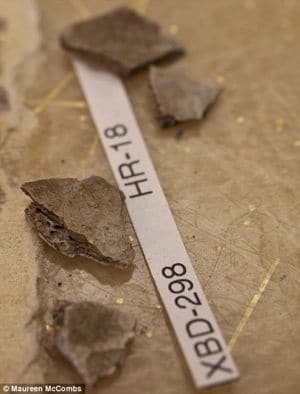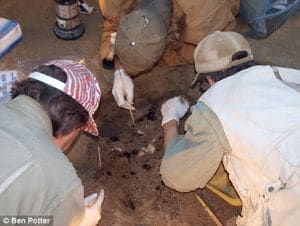 Meet Xaasaa.
Have you ever wondered how people before us managed to survive and cultivate life? With the recent discovery of the remains of a 11500 year old toddler (whose sex has yet to be determined) archaeologists are now being able to piece together a journey which  for the longest times has eluded them.
dailymail.co.uk : The earliest human remains ever discovered in the Arctic of North America have been uncovered by archaeologists – those of a cremated three-year-old child.
Xaasaa Cheege Ts'eniin was buried 11,500 years ago in modern Alaska by one of America's earliest families and the discovery has been hailed as 'truly spectacular'.
Researchers are excited as the find will teach them more about the life and times of early settlers who crossed from Asia to the New World thousands of years ago.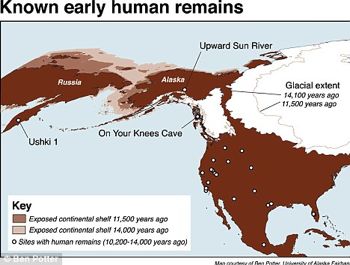 What makes this discovery particularly remarkable is that scientists are now able to claim vestige to the view that our predecessors weren't just a nomadic tribe on the constant hunt but indeed a refined group who adapted to the the landscape and with the task of caring for their young forced to create a cultural doctrine/settlements that would allow them to survive through one generation to the next.
The area was found on the Upper Sun River, in the Tanana lowlands forest in central Alaska, and it includes remains of a seasonal house and stone tools used for cutting.
Scientists believe the house was occupied in summer, based on the bones from salmon and immature ground squirrels found there.
But what is also understood by this discovery is the fact that the indigenous tribes that settled tis region were more closely aligned to the regions of Siberia than the lower 48 states. Which in itself has dramatic revelations as to the constitution of our earliest cultures in the Americas and how these cultures were eventually able to spread across the greater Americas.
Researchers believe the stone artefacts, house structure and animal remains more closely resemble items found at Siberia's Ushki Lake than anything from America's lower 48 states.
This is of interest as it links the finds to the pioneering people of Beringia – a region from eastern Siberia to Alaska – who moved from Asia to North America.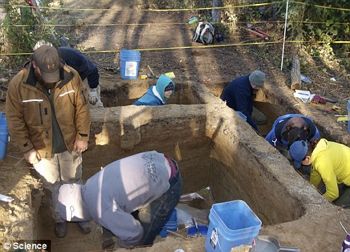 Which raises in this author's view an even starker question- if the America's earliest remnants of culture where that which correlated that of Siberia, then how exactly did these tribes exact such information and or to be precise how was it even possible back then to traverse such territories and division of seas? 
All in all it alludes to the idea that culture derived may have derived from one locale and then migrated onwards as opposed to being comprised of individual hunter nomadic societies constantly on the go.