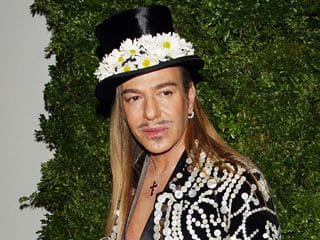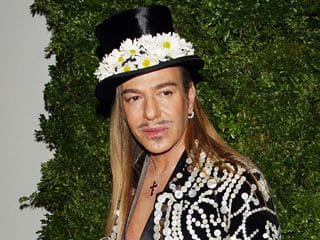 Things aren't looking bright at the house of Dior.
Out of Paris come reports that head designer for the eponymous Dior was involved in an altercation where according to styleite : the Dior designer was drinking at a cafe in the Marais district of Paris, when he allegedly began insulting and verbally accosting a couple of fellow patrons, before eventually attacking them. Witnesses called the police during Galliano's outburst, which apparently took place "in front of dozens of astonished revellers in a busy covered terrace."
All of which can't be too good for a line that prides itself on its refinement and sophistication, not to mention the benedection of an affluent consumer, who one suspects includes many persons of Jewish faith- yet one could probably surmise any display of public anti race or gender remarks would have probably caught the ire of DIor.
A police source told The Telegraph, "We arrived extremely quickly and managed to break up the disturbance," after which Galliano was brought into the local police station where he was given a sobriety test and found just over the legal limit. The police then released Galliano pending charges, and escorted him back to his home.
For his part Galliano has denied all allegations, whilst one source said the outburst was prompted by stress ahead of fashion week. Dior's AW 2011 collection is scheduled to debut next Friday, March 4
To say this is all especially bad timing for the house of DIor can hardly be understated. With the Dior line set to show March 4, with the recent revelation that Galliano will be designing Kate Moss' wedding dress as well as the fact that the actress Natalie Portman (herself an Israeli) the face of Dior's Miss Cherie fragrance would be wearing the brand at this Sunday's upcoming Academy awards.
All which posits the idea how intertwined have the identities of fashion lines have become with their designers and that any perceived misbehavior that serves to cast the designer in a negative light can by assertion also alienate a fashion line- and in a world where the sum of its parts is held by the illusion of the parts even the idea that John Galliano acted the way he allegedly did can only have an iconic house like Dior running for the hills.
So much for allegiances you may wonder…