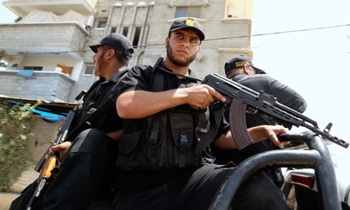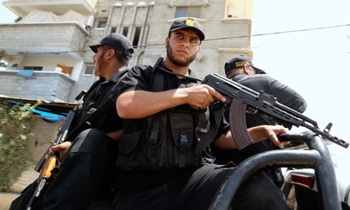 Another day, another anonymous online manifesto, this one from cyber-activists in Gaza. Called by UK's The Guardian "an incendiary document – written with courage and furious energy" The Gaza Youth's Manifesto for Change has incited supposed thousands around the world (when I checked, the much gossiped about Facebook page had accumulated 5,815 'Likes') and, more notably, an increasing number of journalists (whatever that dubious word means at this point) eagerly jockeying for Google positioning.

There should be no doubt that the document, as The Guardian said, took courage to pen, or that it's furious; for instance, it begins: "Fuck Hamas. Fuck Israel. Fuck Fatah. Fuck UN. Fuck UNWRA. Fuck USA! We, the youth in Gaza, are so fed up with Israel, Hamas, the occupation, the violations of human rights and the indifference of the international community!" Certainly these kids aren't making many friends, and men (along with women probably more often) have been murdered, disappeared, or killed for thinking far less. But, I suggest, there is real cause for concern upon reading the document further and analyzing the implications of its apparently arousing rhetoric.

As is implied often throughout, and in the following excerpt stated outright, "It is difficult to find words for the pressure we are under," making the document as a whole a symbolic appeal to irrational ecstasies and emotional feelings – the same method of argument (or what passes for argument) that has long been used to incite exactly the kinds nationalistic and terroristic violence that the group is so loudly opposing.

The manifesto itself, written by what have been called 'young students' continues, saying: "We want to scream and break this wall of silence, injustice and indifference like the Israeli F16's breaking the wall of sound; scream with all the power in our souls in order to release this immense frustration that consumes us because of this fucking situation we live in…" Repeatedly called and even summarized by group as 'a scream,' the document forms a symbol complete in itself, not a message per se but a sound that doesn't need to carry any discernible semantic information (aside from the noise it makes) to be fully and successfully interpreted. The document is not to be read, but heard, its intense reverberations felt. Which makes the manifesto a piece of writing that can't be argued for or against rationally, for its rhetoric, but only for its resonance.
If we look more critically at the above explosive outburst of pure emotion, could we not argue that though the group calls their actions "breaking the wall of silence" they, quite ironically, do so only by constructing their own wall opposite it. The Gaza Youth movement seeks to gain power by invoking precisely the same appeal to the unspeakable, intangible fears, and unquantifiable reactionary feelings as do their oppressors. Is this not the program of propaganda most commonly used by all those groups, listed above, that the students in question are critical of?
Take, for example, both the United States (who use the terrifying rhetoric of immanent war on subjectively defined Terror) and Hamas (who appeal to transcendent religious imperatives and the fear of unknown Otherness, reified by what the Guardian identified as 'Western decadence')?

And while, thus far, the group has been promoted by the media – and in their own documents – as 'an engine of change,' are they not only enacting what appears to be the only dialectical movement ever possible from inside the apparatus of modernity: that of a status quo always growing more catastrophic, more violent, and more vehemently supported by those most unfortunately oppressed by it?

The text ends with a triple demand: "We want three things. We want to be free. We want to be able to live a normal life. We want peace. Is that too much to ask?"

Knowing the trajectory these things have always traced, I would venture to say that it is; this before forwarding the following notion: The thing that really needs changed is what passes for activism.

And just as the students say that they are "unlikely to be persuaded by such symbolic initiatives," likewise am I. Instead I would fear, and often feel, just as they do. Namely, that "we are like lice between two nails living a nightmare inside a nightmare, no room for hope, no space for freedom."

So much for peace, and so much for activism. If we're just going to base our oppositions on unquantifiable emotions, why would we even need information freedom? Is it not a better practice to expose, collate, and rationally present facts and valid arguments in order to sway public opinion? (Once upon a time, I've been told, this was the task of journalism.) Still, I can't help but see their dilemma. Few people care, and – unless there's just gossip involved – even fewer bother to listen.