Write up courtesy of Tia Walker:
New York, NY 11/23/10—Fete de Forty, an evening of high society and extravagant fun, celebrating the 40th birthday of Celebrity Blogger Tia Walker of The Quest for "it" (www.thequestforit.com)lit up Mid-Town Manhattan on Monday, November 29th at Flute Champagne Bar and Lounge. Flute Owner Herve Rousseau, a long time friend sponsored the three-hour event on behalf of Ms.Walker—welcoming well over a hundred eager guests to the swank jewel-box sized watering hole.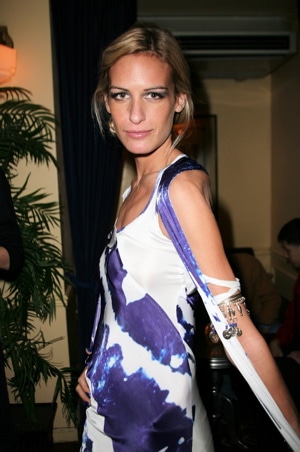 Socialite, turned this season's breakout Celebrity Stylist, Alexa Winner collaborated with renown Designer Gemma Khang to create Ms. Walker's high fashion look complete with Gemma Kahng cocktail dress, Amet Ladue scarf, shoes by Emma's Hope, a stunning P. Luca Fur capelet, and diamond jewelry specially selected by John Magzalcioglu's Diamond Club International.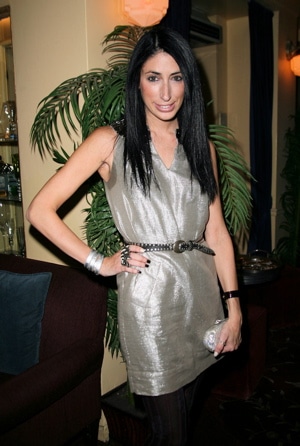 A select group of New York City's fashion industry luminaries showed dressed to the hilt including: Renowned Designer Gemma Khang, Legendary Supermodel Alva Chinn, Designer Maggie Norris, Socialite Alexa Winner, TV Personality Malik So Chic, Recording Artist Candi Lynn, Celebrity Stylist Lauren Rae Levy and others.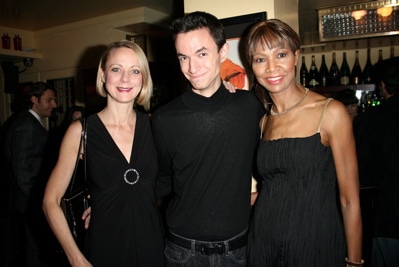 The electric evening took place from 6:00 pm to 9:00 pm with attendees enjoying sips of Libella Pinot Grigio white wine courtesy of Shaw Vineyard, cocktails made with organic vodka courtesy Square One Vodka, specially catered macaroons by Eat My Chocolate, and the grande finale a double chocolate layer cake with chocolate mousse courtesy Ymi and Will Connor of Connor Cakes.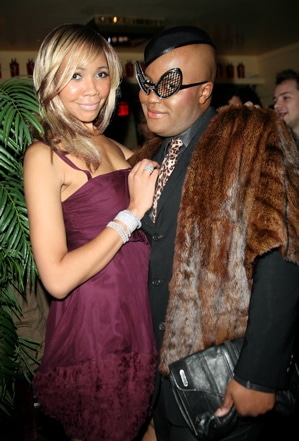 Tia Walker- a Girl's night out for Save the Eggs Foundation.