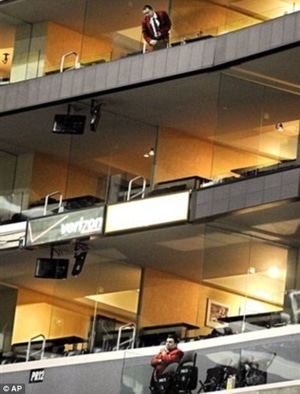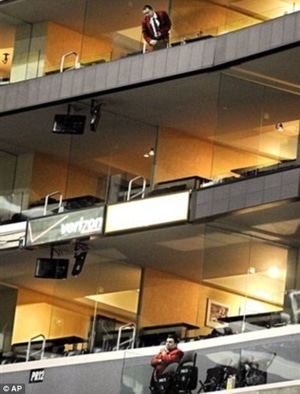 In what's being perhaps improperly billed as a family photo moment gone horribly wrong, two-year-old Anthony Tang fell 50 feet to his death from a top tier luxury suite only moments after being photographed on his parents' digital camera at an LA Lakers game. No definitive word on whether the photographs have anything to do with the death.

Though such skyboxes at the Staples Center boast a glass barrier, according to investigating police officer Julie Sohn, "Somehow the child went over the edge of the section and fell to the seating below."

AOL News reported: According to witnesses, Tang was still moving when he was placed on a stretcher and taken to LA County-USC Medical Center, where he later died.

Authorities at LAPD's abused child unit remain uncertain as to how the Anthony managed to get over the barrier; the boy's 11-year-old sister and parents, who are said have begun searching frantically for the toddler shortly thereafter, didn't notice his disappearance. None yet have been charged with abuse or criminal negligence.

Though it should probably have nothing to do with the story, many gossipers have been keen on reporting – one would think rather callously  – that a number of celebrities were said to be in attendance, including Kim Kardashian and Halle Berry's ex boyfriend Gabriel Aubry.

Isn't it great to know that celebrities will also make the news anytime they within ego's length of a tragedy? Perhaps it says something about the highly trivialized and sensationalized state of American media and society.