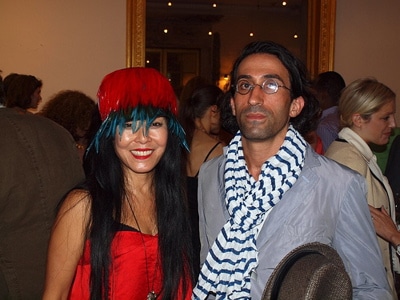 There to set sales for FIT's upcoming luncheon for Karl Lagerfied, last year it was for Dries Van Noten, guests assembled in good cheer. One guest who I was able to steal away was Valerie Steele, the Council's president who I asked about the continuing legacy of the Council. She ensured me it was about honoring and championing those designers who strike a chord with the community and fashion industry alike and as competitive as it is, those who excel and bring resonance will certainly be recognized and given the opportunity to continue on their mission.
I must also add it was a charmer to see Yaz Hernandez and her husband, Val, such champions of wonderful causes and if I understand correctly one of the first initiators of the Summer Council Series. What a brilliant evening and a lovely one for this author who got to celebrate his birthday in style…
More pics  on pages 3.

The Dandy Set turn out for FIT Couture Council Summer Party- 2009
Dries Van Noten Loved and Adored…