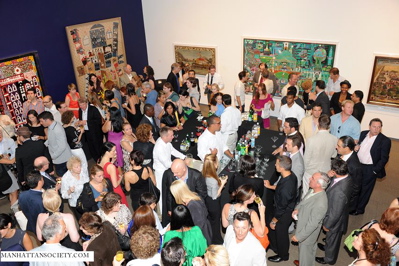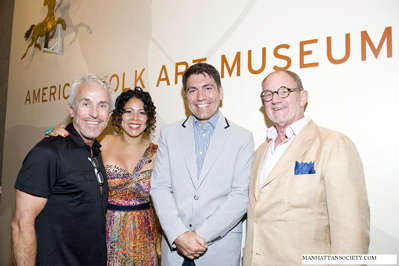 Last week found us convalescing at our of one favorite venues -the American Folk Art Museum on West 53rd st with of our newest favorite philanthropic causes – Diffa (Design Industries Foundation Fighting AIDS ) as co-hosted by Michael Aram and Evette Rios.
To say it was a lovely bunch would be an understatement. With noted socialites in the room, our dear friend Barry Briskin, the Museum's director and the bountiful supplies of buttery Chardonnay wine and Murray's artisinal cheeses, we were there in part to celebrate Diffa's 25 years in keeping up the fight against aids/hiv diseases.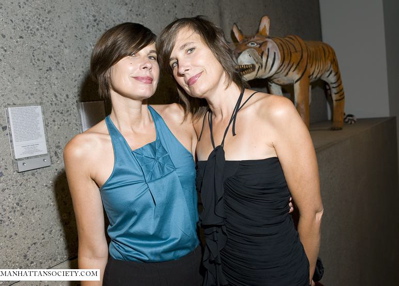 At one point Michael Aram (who looked rather fetching with his ensemble, never mind the well wishers gallivanting around him) mentioned that Diffa in 25 years had managed to raise just on $38 million and that part of the joy of bringing that evening's summer soiree to the American Folk Art Museum was the synergies of taking something out of nothing and creating something bound, united with the community from the ground up, and in effect how wonderful that process was. In effect how one would describe the detailed creations that staggered the 5 flights of the museum, which many of us followed in sheer delight marveling at the latest offerings courtesy of the late Henry Darger, and the many intricate tapestries and wood paintings.
In short it was a delightful tete a tete and I have to thank both columnist and photographer Christopher London and the delightful Kristen Knisley for suggesting I come along. I look forward to seeing Diffa collect another $38 million along the way and in helping to bring a solution to the ravishes of Aids and Hiv.
To find out more about Diffa – click here.