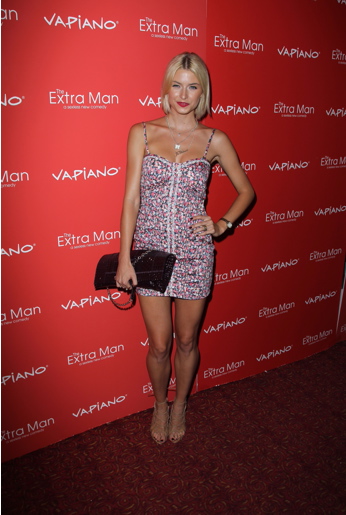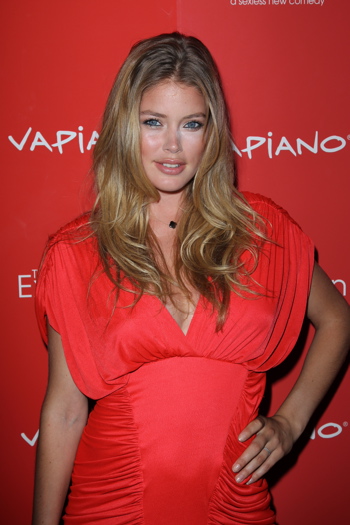 Vapiano, the distinctive restaurant experience that has been sweeping through Europe, has finally opened their first location in New York City. Last night the restaurant hosted the movie premiere after party for The Extra Man. While everyone enjoyed the film the real thrill of the night was the event afterwards. Alongside the stars of the film Kevin Kline, Pauld Dano and Marion Seldes, were A-listers including Victoria Secret model Doutzen Kroes, Germany's Next Top Model winner Lena Gercke, Sean Lennon, Rachel Deatch and supermodel Jessica White. Gercke was joined by fellow Top Model Winner Kim Stolz.
Vapiano lived up to it's fabulous European reputation with a one of a kind atmosphere, including  a spacious lounge and two full bars beneath an 85-year old olive tree brought in from Napa Valley, and imported signature chandeliers made of authentic bohemian crystal from Spain. But the food is what had everyone talking. Every meal at Vapiano is made-to-order and created right in front of the guests' eyes. The A-list crowd was able to choose between the custom Vapiano creations including 16 types of fire-roasted pizzas, homemade daily pastas, toasted paninis and hand-tossed gourmet salad.
Vapiano is located in New York City's Union Square, at 113 University Place on the corner of 13th St. It is open for lunch and dinner, Sunday-Wednesday from 11:00am to 12:00 midnight and Thursday-Saturday from 11:00am to 2:00am.
If only you had been there last night…