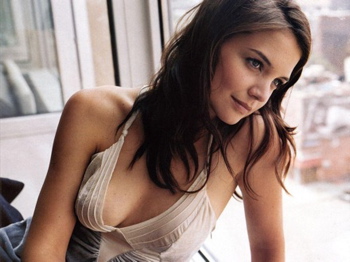 Defining beauty.
Out of England comes a study that states what even we find surprising; that women chiefly feel they are at their most beautiful when they are 31.
Herald Sun.com.au: In the survey of more than 2000 British men and women, the fresh-faced look was rejected in favor of women in their late 20s and early 30s. Confidence was also found to be more important in defining beauty than good looks.
The peak age of beauty was identified as 31 – a finding that will undoubtedly be welcomed by celebrities of the same age, including Tom Cruise's wife Katie Holmes and I Know What You Did Last Summer star Jennifer Love Hewitt.
Almost two-thirds of women questioned agreed that "with age, comes beauty", and more than half said they became more confident in their looks as they grew older.
All very interesting, but something tells me fashion designers are still going to keep using 16 year old girls, men are still going to ogle after 19 year old girls and that 32 year old girls are all going to be ogling all the 21 year old girls. Let's hope I'm wrong….
Source: Jezebel