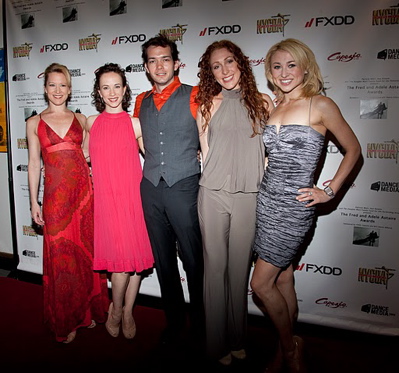 When one thinks of dance one is often despite themselves obliged to take a leap of faith and immerse themselves in their inner childhood and that part of themselves which yearns to connect with space, time and the expanding void that dance seeks to fill in our collective hearts.

Sitting there in the darkness of the Gerald W. Lynch Theater, watching some of the all time greats one after the other take to the stage I was emotionally, spiritually and perhaps physically removed from my surroundings and drawn into a beguiling world that seduced me and ultimately like everyone else that night brought to some kind of ecstasy.
There to honor this year's recipients for best stage/film choreography and essentially recognize the great talent making the current rounds in dance as well as some of the forebears who to this very day as a society we relish, rejoice and openly dance to.