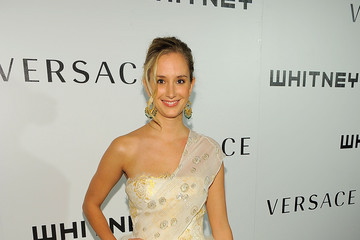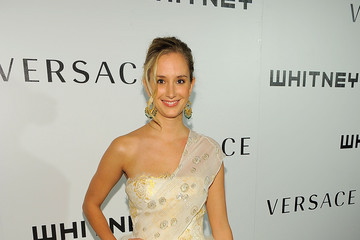 A letter to the editor- Scallywag.
"Dear Mr. Koulouris:
When I read your rather irreverent blog entitled: "Rachelle Hruska: Media Whore/Manipulator for Hire", I nearly choked on my morning coffee. I had become aware of your website through the social whirl which is New York City, some stating to me that like myself you were not digesting the social excrement passing for meaningful celebrity and were in fact asking valid questions.
The blog on Ms. Hruska and the related blogs on the [scripted] CW High Society reality series resonated with me both from my position as a Society photojournalist, social commentator and my legal training at the University of Pennsylvania Law School, where in terms of full disclosure my record of accomplishment was similar to that of John McCain at Annapolis, except we had no planes I could crash. Nevertheless, for me it is rather clear that the issue is: Is or has GuestofaGuest.com been involved in and orchestrated paid media campaign on behalf of CW's High Society in violation of FTC Disclosure rules?
When you then agreed to publish my blog "American Internet Pie: The Curious Rise of Society Marionette Rachelle Hruska" I could not have imagined the firestorm that would have ensued from my email account being hacked, strange emails and phone calls, sometimes anonymous, many with anecdotes of their personal experiences with said individual, including some whom I had presumed were her close friends, so much so that maybe I thought that I was being played or at least set up.
When I then read Steve Lewis' blog on BlackBook.com "Weighing In on Tinsley & Guest of a Guest" and chose to comment, talk about Insider Baseball, again I was amused how Cayte Grieve and Steve Lewis responded to my asking of a rather simple question. The blog itself seemed to attempt to dismiss the character and quality of your evidence with the macho dismissal that Steve Lewis was essentially knocking boots with a girl who the GuestofaGuest.com whistle blowing photographer apparently had his eyes on. If I have learned anything in this world is that, every man has stolen the affections of a woman who another man had eyes for and nearly every man has had a woman turn away from their overtures.  The portrayal of photographer Dylan Armajani as some guy who was trying to get into the same squeeze box of the "blue blooded blonde" that was preventing BlackBook daddy from getting any sleep at night was humorous, but did not answer the question of whether or not GuestofaGuest.com, Rachelle Hruska engaged in some "quid pro quo" or had some form of contractual arrangement with the CW. Ironically enough, another Holly GoNightly in the form of Cayte Grieve, the blonde babelicious former Executive Assistant now Assistant Editor at BlackBook Magazine weighed in on her boss's post, for which I was forced to respond (shortened for convenience):
…… Call it what you want but it ain't journalism. Please so we do not get confused with the ongoing celebration by this blog of Rachelle Hruska editorial success, kindly advise me of one "1" blog where the former "hedge industry professional" (i.e., secretary/receptionist) and "Holly Golightly" who came to NY from Nebraska illustrated all this insider wisdom an knowledge about New York City and all its power players and Society families. FACT is that she had none at the time she was quoted in a NY Post Story about Walter "Bernie Madoff Feeder Fund" Noel and how his Golden Girls Got Tarnished.
In the present world of non stop media spin and PR, if one merely asks questions about the FAMEGAME and those working to contrive or fabricate their Holly Golightly naïveté legend in pursuit thereof, said inquiry is treated by defenders as some form of hate speech. Your marching orders aside, it is not my job to question CW Lawyer(s) (See: Dawn Ostroff, President CW Network  │11800 Wilshire Blvd.Los Angeles, CA 90025   │(310) 575-7000  tel: (818) 977-5000 │
e-mail: dawn_ostroff@upn.com)   about their private contractual relationship with Rachelle Hruska or GuestofaGuest.com in an effort to "bring her down". It is not illegal to have a social blog, but it is duplicitous to report something as news which is scripted, whether you were receiving actual cash payments to do so or in lieu thereof cross promotion of your own legacy and brand in exchange for that. One might assume some form of quid pro quo to promote the legacy of Rachelle and GuestofaGuest.com into the show in exchange for her promotion of the show on their blog. In one of my blog posts I mentioned and it was also noticed by folks in the Hamptons charity community at The Parrish Art Museum last Summer the curious and disparate treatment accorded to the Paterson & Cuomo Campaign on GuestofaGuest.com around the same time. When you rise to a certain level and have the ability to impact wide swaths of the population with subtle and not so subtle promotion or denigration of political figures, business leaders or socialites than it is fair to ask: "who are you", "who is behind you and what do you represent?"
But in this world rather than answer simple questions, it is easier to just swagger and call into question the testicular fortitude of some "lesser man." You will have to excuse me, I am off to see Liam McMullan in Concert at an Irish Saloon not too far from Madison Square Garden, actually it will be just a booth in the back but I understand PMC and GuestofaGuest.com will be covering.
Sincerely,
Christopher London, Esq.