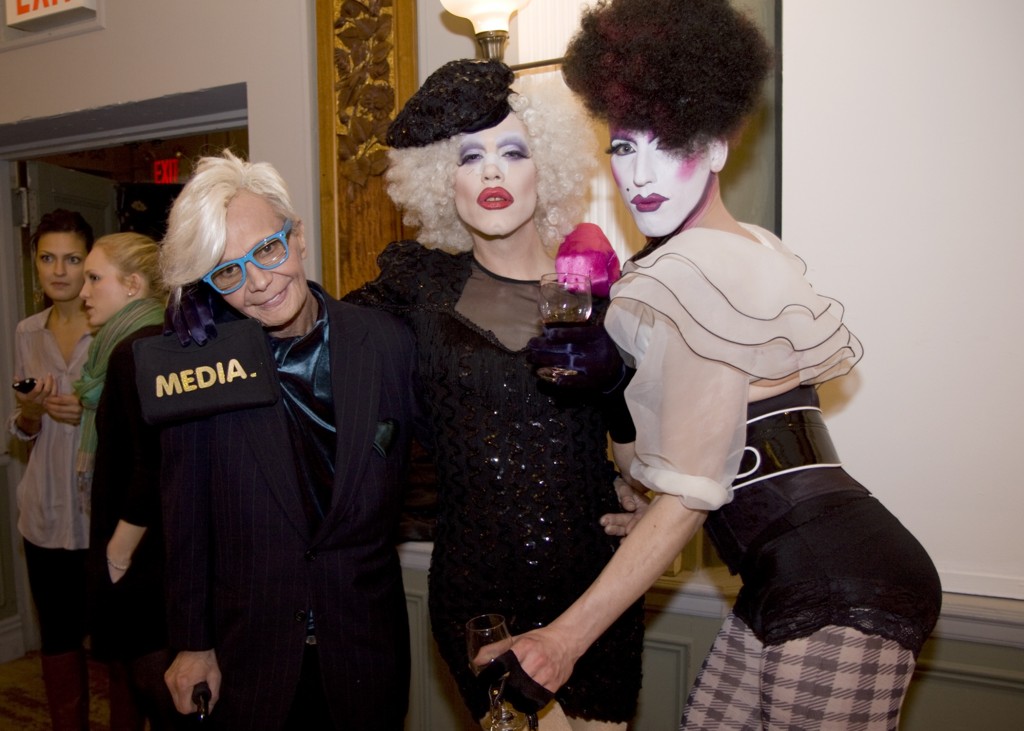 Overheard outside of Gramercy Park's National Arts Club:
"Honey! I almost wore the exact same thing!"
"Impossible. You know everything I wear is from Goodwill and Home Depot."
So said a pair of exquisitely clad Amazonian drag queens in front of the century-old Samuel J. Tilden House. The occasion for the festivities was Jeremy Kost's "The Ladies That Lunch," a sexual pastiche of old-world high society and modern downtown liberation. While the presented work was certainly noteworthy in its own right, the real achievement was the creation of a party that functioned as something of a living addition to the collection on display. Neat trick, that.
Lately it feels like people are more interested in mashups of existing works than totally new creations (see also: DJ Earworm, Pride and Prejudice and Zombies). Kost's photography does this trick correctly by bringing together two disparate elements that create a new entity that is entirely unique, yet simultaneously commenting on the parts that made it a whole. In this case, the contrast is made by placing seemingly well-heeled (no pun intended) drag queens in the context of what appears to be an Upper East Side late afternoon luncheon.