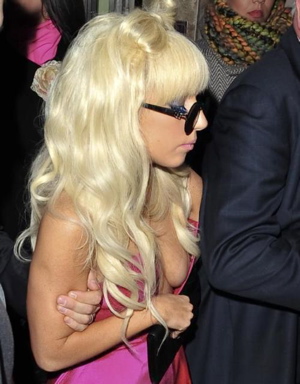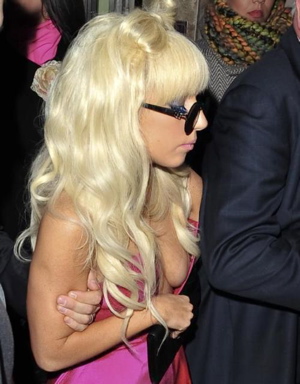 The love that eventually turned into hate.
Love at best is a tenuous matter and for a while it can feel like the best thing in the world since Wonder bread was invented. But when it doesn't work it can be rather inconvenient. That said let's take a moment to examine the torturous co existence of Lady Gaga and her ex lover and producer- Rob Fusari.
March 20 (Bloomberg) — Lady Gaga sued her former music producer Rob Fusari saying he shouldn't get any share of fees he says he's entitled to after claiming he discovered her, dated her and helped develop her sound and style.
The singer sued Fusari and his business the day after he sued her production company, claiming she breached a contract that entitled him to 20 percent of some of her earnings.
Fusari, Lady Gaga's former producer, alleges in his complaint that he is her former boyfriend. He said he helped mentor the "young Italian girl," who's real name is Stefani Germanotta.
So in English, he found her, he developed her, she went for it, listened to him, did what he told her, she made money, he got cocky, she got cockier, he became disillusioned, she looked at the wrong boy, he refused to play coy, she no longer gave a shit, he in the end could no longer bite on the bit, but of course she couldn't just get over the split…
Of course this all raised some eye brows, chiefly Fusari's lawyer, who countered:
"This is silly season," Robert Meloni, a lawyer for Fusari, said yesterday in a phone interview.
"It's one of the most ludicrous claims I've seen in 30 years of legal practice and it smacks of desperation. It's a creative filing that's going to go absolutely nowhere and has no basis in reality."
Which is exactly the point. Since when did love ever make sense? No matter which way you take it, love and hate are powerful emotions and it's never surprising to feel them at the same time. Except this time Lady Gaga and Rob Fusari are feeling things at the opposite end of the spectrum.