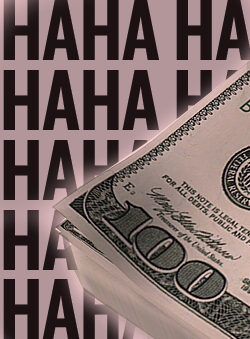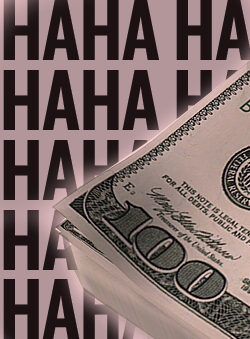 Wealth in America.
An interesting report from the Washington Post today offers some sobering observations- it doesn't pay off to be poor. In fact the situation is so dire for most households who earn less than $30, 000 that the idea of using banks is an after thought leaving most people who live hand to mouth to continue living hand to mouth. Capitalism in reverse?
Reports the Washington Post;
One-quarter of American households — about 60 million people — have limited or no access to banks or other traditional financial services, with low-income and black families among the hardest hit, according to a government report released Wednesday.
Scrumptious…
"Our challenge is to make sure that banks have the appropriate range of products and services that meet the needs of all people," FDIC Chairman Sheila Bair said.
But which people kids?
Underbanked households might have checking and savings accounts, but they rely on alternative financial services such as check cashers, payday loans and pawn shops. Such families are often vulnerable to theft and can often struggle to establish credit histories and financial security, the report said.
Well certainly not these people.
Many unbanked consumers feel they do not have enough money to open an account, the report found. Meanwhile, it showed underbanked consumers hunt out alternative sources for credit, such as payday lenders and pawn shops, because they are more likely to qualify for a loan and the locations are more convenient.
Aha- capitalism does exhibit for the underclass, but can we call it what it really is – extortion via poverty. Surely you know nothing about this in your own newly diminished wealth?
"A lot of this is a product of rational economic decision-making," Bair said.
Consumer advocates have long pushed for greater oversight of the alternative financial services, arguing that they charge exorbitant interest rates and fees. But industry groups say they have increased transparency of the terms of their services and that their fees reflect the risks in their business.
Are we to believe these mongrels?
The moral of the story: it pays to be a trust fund boy/girl, hopefully that's you.
Washington Post
FDIC: Quarter of U.S. households have limited or no access to banks