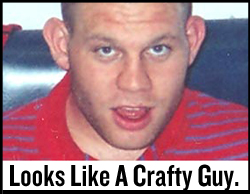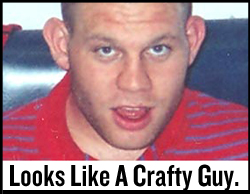 Just your average night in Amstertam, then.
One of Britain's most wanted men reacted in an unusual way when he was arrested in Amsterdam with thousands of of euros hidden in his underwear, by attempting to swallow a phone SIM card.
30-year-old Adam Hart was apprehended in a successful collaboration between the British Embassy, Crimestoppers and the Serious Organized Crime Agency, and is wanted in the UK in connection with a conspiracy to supply £400,000-worth of cocaine, reports the Times.
He has been on the run since 2007 when he was thought to have absconded to Spain, the favored holiday destination of British criminals, but his interest in kick-boxing got the better of him and he was tracked down in Amsterdam where a number of tournaments were being held.
A police source told the Times: "As they approached [Hart] he tried to eat a SIM card. He had warned [police] that he was a kick-boxer but at this stage we do not know if he resisted arrest."
One wonders what was on the SIM card that Hart was so keen to hide from the arresting officers. Racy text messages from Tiger Woods, perhaps?