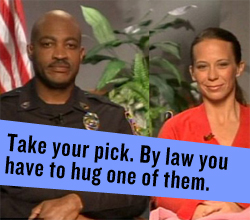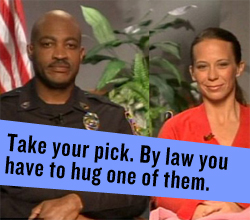 Oh, it does confuse us when we don't know who to put on a pedestal.
As much as we all really liked the idea of a slightly-built mother taking down the Fort Hood shooter, despite having been shot three times herself, it's looking less and less likely by the day.
Fox reports that "at least one witness now claims that Sergeant Kimberly 'Mighty Mouse' Munley was in fact hit by Major Hasan before she had the chance to fire a single round, and that it was her partner, Senior Sergeant Mark Todd, who actually felled (timber?) the man now charged with 13 counts of murder."
It seems that we never learn. Presented with such an appealing version of events, we can't help but jump in with both feet and in the process tend to overlook minor things like fact-checking. Not that Munley wasn't there, or that she wasn't involved in bringing the violence to an end, or that she doesn't deserve to be recognized for her bravery, but if she didn't bring the gunman down then she shouldn't be given credit for that (though anyone who played any part in diffusing that situation deserves to be lauded and praised).
Sadly though, one suspects that Senior Sergeant Todd may not get quite the same level of attention as Munley would have, due to the simple fact that it does not make for such a good story. The lesson here appears to be reserve judgment until presented with actual facts, though it seems to be a lesson we never actually learn.
More from Scallywag