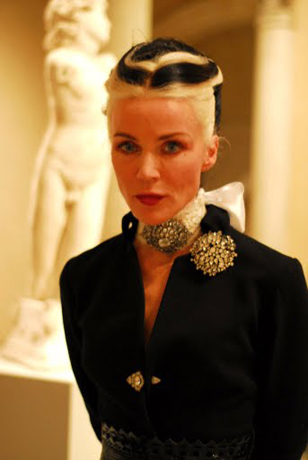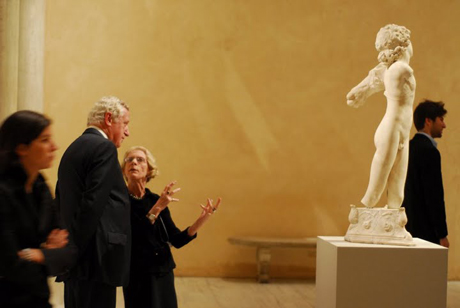 Photography by James Palmar. Daphne Guiness.
Was the sculptural unveiling of 'The young archer,' a work purported to be that of Michelangelo's (on loan from France), beautiful irrespective of whether or not it actually belonged to Michelangelo? Of course. And it didn't hurt that Monday night's unveiling at the Metropolitan museum was a star studded event which had tongues wagging while society coolly took in the youthful, supine aesthetics and gaze of a young archer in ardent stride.
Privy to the event were highbrow personas that included Annie Liebovitz, Patti Smith, Rene Ricard (wonderful rascal – we schemed between us to borrow some quid from the Ambassador for a sumptuous dinner later) in addition to the following roster:
Fabiola Beracasa,
Rosamond Bernier,
Cece Cord,
Madison Cox,
Beth Rudin DeWoody,
Mark di Suvero,
Mr. and Mrs. Jonathan Farkas,
Marjorie Gubelmann Raein,
Valesca Guerrand-Hermès,
Hugo Guinness and Elliott Puckette,
Mrs. Mark Hampton,
Ann Jones,
Mr. and Mrs. David Koch,
Kate D. Levin,
Tobias Meyer,
Robert Molnar,
Jean Pigozzi,
Joachim Pissarro,
Rene Ricard,
Mark Ronson  and Josephine de la Baume ,
Mrs. Arthur M. Schlesinger,
Jacqueline Schnabel,
Twyla Tharp
and even lovable rogue Paul Sevigny (self proclaimed spinner of records)
We were delighted to bear witness to a supple piece of work that had most (if not all) in the audience silently weeping at such austere beauty.