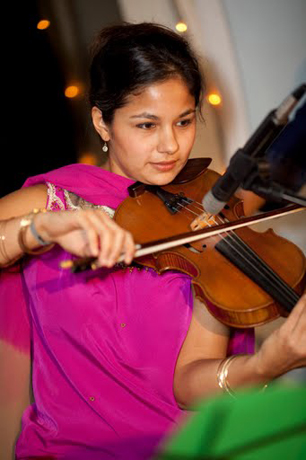 Heaving with laughter, Michael Dobrovolsky – Muscovite by birth, New Yorker by choice – knocks over his glass of merlot. He apologizes for the spill.
"You Brighton Beach only like because it's exotic," he says. True. Compared to the fundraiser we're at, Brighton Beach might as well be Mars.
An hirsute real-estate agent butts in: "Are the Russian bathhouses in Manhattan authentic?" He asks.
"No," he laughs. "And you don't want visit an authentic one. It's a place for men to be men. Everyone naked. Close proximity. Drinking. Shaving each other's backs."
Though Dobrovolsky is the first person I speak with at the 15th annual fundraiser for the NYC/NJ chapter of ASHA, a non-profit funding education in India, I can't get the bathhouse out of my head. Why? Because this tightly-packed fundraiser feels strangely like a bathhouse. Sure, no one's naked or shaving a colleague's back, but nonetheless, ASHA supporters share a similar spirit.
As the cocktail hour passes, the room hums. Mumbai businessmen chat with the Keralite hostess. An Anglo New Yorker negotiating with an Indian émigré. A Tamil talks human rights with a woman from L.A. Sweating beneath their saris and blazers, everyone mingles. It's toasty as a sauna, and packed so that I must elbow my way to the bar. But the white-collar crowd, fresh from cubicles, doesn't seem to mind. Donating money to good causes, I learn, will do that. It creates fraternity and gives kvetches perspective.
Radiohead's "National Anthem" rumbles from an upright bassist and tabla duo. I wonder if I'm the only person who knows this song. A caterer shuffles past with a tray of samosas. Another with crimson tandoori chicken. I curse myself for having already eaten.
Suddenly the music fades.
"Ladies and Gentleman," announces Jinu Mathew, the event's MC. "If you will please start entering the dining room and find your seats. Dinner is about to be served."
Cocktails are drained and conversations are closed. A buffet sparkles in the adjacent room. If the opening hour of a fundraiser produces bathhouse etiquette, I can only imagine what the second half holds– when attendees start dropping the serious rupees. And just as suddenly as the 17th floor had filled up, it empties, the crowd evaporating like steam.