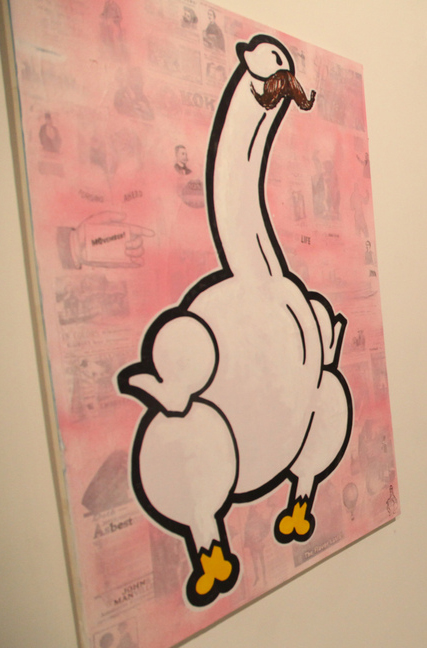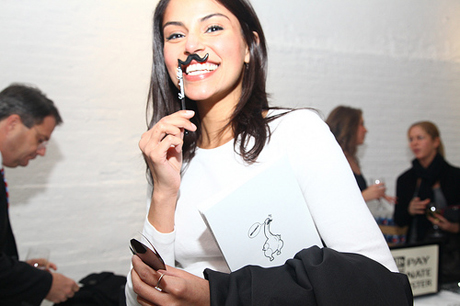 "Help fight prostate cancer, grow a moustache!" was the slogan of the night at the Movember Launch party at the Open House Gallery in Soho.  Whiskers were abound, as male and female guests alike (faux fur is in, ladies!) sported all types of styles from the Chaplin to the handlebar.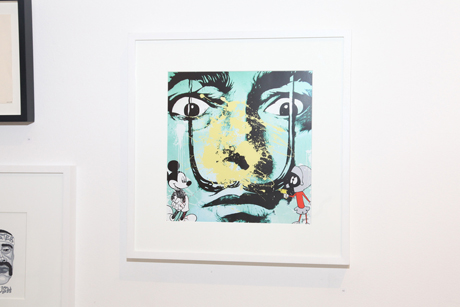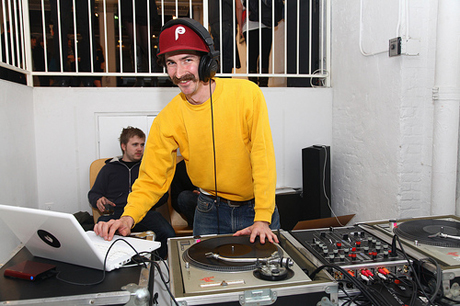 Taking a tongue-in-cheek approach to a serious disease, the Movember Foundation challenges men to grow a moustache for the entire month of November to garner support and donations for men's health issues, specifically for prostate and testicular cancer. The foundation is the brainchild of Adam Garone and several friends, who decided to pair "Mo" (Australian slang for moustache) with the month of November and grow their facial hair to raise money and awareness for men's cancers.
This moustachio bashio in particular was in support of the Prostate Cancer Foundation and the Lance Armstrong Foundation and marked the launch of the month long campaign in the U.S.  After breezing by several clipboard-toting PR mavens at the door, we came to discover "The Fine Line" exhibition, featuring 60 pieces of art up for auction, all paying homage to that thin strip of upper lip hair.  With its vast amount of space, enthralling art, and two open bars, the Open House Gallery provided an ideal setting for moustache marveling and merriment.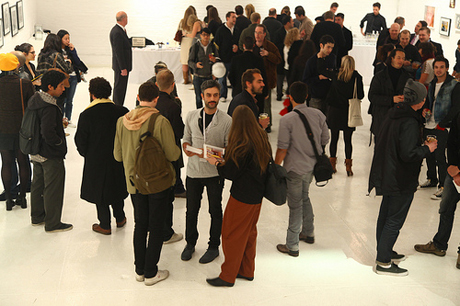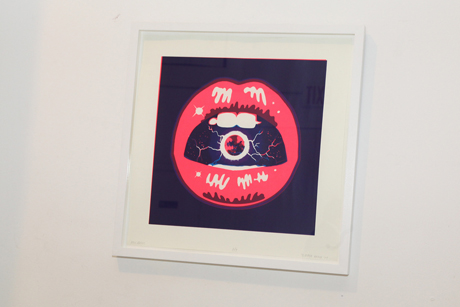 At 9pm, Movember and its beneficiary partners gave a presentation, which featured a comical video of the three founding Movember members kicking a physical form of prostate cancer's ass (think "Where the Wild Things Are" meets wooly mammoth).  Jonathan Simons of the Prostate Cancer Foundation, discussed the importance of raising awareness for men's health, pointing out the lag in its state in comparison to the strides being made in women's and children's health.  The presentation concluded to encourage bidding on the auction items. "Every whisker grown is going to be about the support of young artists and to fighting prostate cancer."
As the silent auction proceeded, the beats of DJ Apt One, Cousin Cole, and Pocketknife continued to keep the energy high and the cocktails kept flowing. Too bad we forgot our checkbook; "Dick Chicken" would have made a lovely mantelpiece…Happy Movember everyone.